(Any opinions expressed here are those of the author and not necessarily of ScoopWhoop)
Rating: **
Cast: Varun Dhawan, Shraddha Kapoor, Prabhudeva, Lauren Gottlieb
Director: Remo D'Souza
Remo has covered some ground since F.A.L.T.U . and Any Body Can Dance ( Part 1). Any Body Can Dance 2 or ABCD 2 , as is obvious from the title, is about dance, and mostly hip hop. While the first two movies had been dreadfully unbearable, ABCD 2 is slightly bearable. Slightly.
A group of youngsters who love dancing, while they have different jobs by the day, wish to make it big as dancers – from Nalasopara in Mumbai to greatness. The first performance is one that establishes them as cheaters, for their entire choreography is found by the judges as copied from a popular Philippino dance group.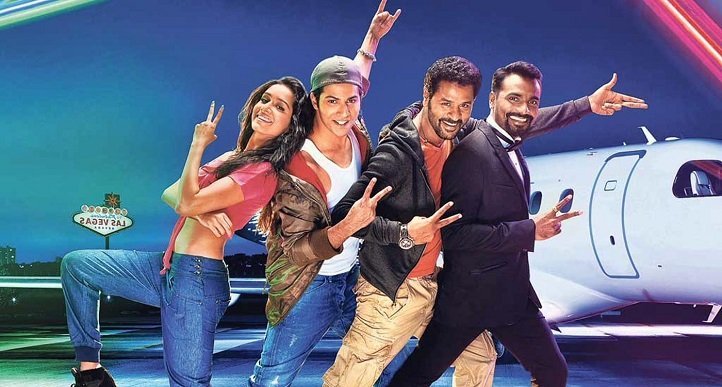 They are dissed by everyone, who had earlier backed them, and this trend repeats later in the movie when they excel at original performances. But that is later. To get to that point, the movie dwindles through sub-plots irrelevant to the storyline. One of them being Prabhudeva, the team's Guru's plan, projected to make you feel worried about our juvenile dancers. But wait. Before that, it takes a while for the very now-too-sprightly-now-too-sad dancer cast of this movie, including the lead pair Varun Dhawan and Shraddha Kapoor, to convince Prabhudeva aka Vishnu Sir to accept a position as their choreographer.
Varun aka Suru's expression remains pretty much the same between despair, sadness, disappointment and happy, kicked, encouraging speeches.
Some illogical parts — where once disqualified from a competition and after being told to leave, the Mumbai Stunners (the cast dance group) manage to reach the stage somehow, where Prabhudeva evokes a second chance tirade. Logic is defied yet again when in the middle of the performance at this same event a dancer hits the water sprinkler and then there is a rain-effect all over the massive stage. The sprinkler over the top goes from one to two and position changes from centre of the stage to the sides. Artistic liberty?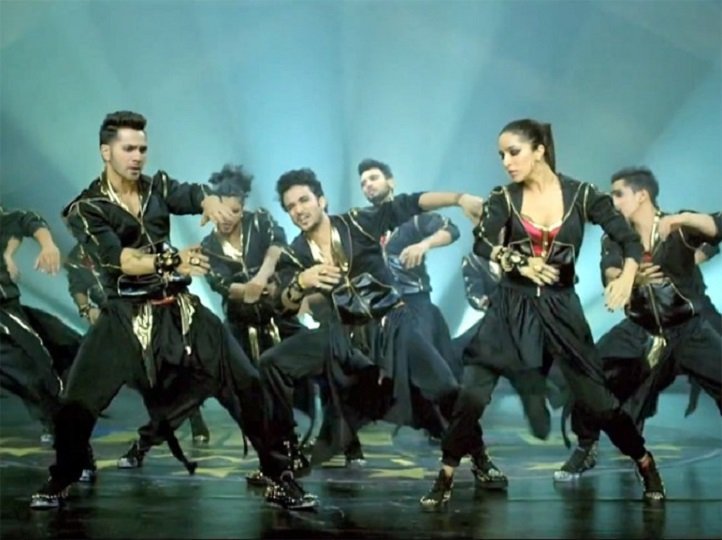 Just as the movie goes into an interval Prabhudeva reveals an attempted plot twist — that he planted himself to be found by Suru just so he can get to Las Vegas (where they head to for a competition). He reveals this to a member who is hearing and speech impaired. So, in effect, he reveals it to us, the audience. Why this happens is beyond me, because it unfolds into a very lame story later on.
Tisca Chopra, yes she is there too, is a talent entirely wasted.
Prabhudeva's dance entry is expectedly impressive. The opening dance performance is pretty great leaving you with some good use of the 3D experience. A few performances drew applause from the mostly young Friday morning movie-goer crowd. Two impressive performances during auditions, definitely worth a watch.
ABCD 2 is a luke warm movie, at times yawn-inducing that gains speed only towards the very end. Thankfully there is a brilliant dance performance on Vande Mataram that kind of makes you feel, why didn't we get to this point sooner. I'll be honest when I say I did not have great expectations from this movie. But sub-plots and a dragging storyline aside, watch ABCD 2 ONLY if you are a lover of performing arts. You can ignore the rest of the movie. Or just watch the dance sequences on YouTube.
On the brighter side, it is definitely better than the Shah Rukh Khan, Deepika Padukone starrer Happy New Year which had its story pegged on dance as well.
Remo, please do what you do best. Direction, really is not your forte.