(Any opinions expressed here are those of the author and not necessarily of ScoopWhoop)
Rating: **1/2
Cast: Chris Pratt, Bryce Dallas Howard, Irrfan Khan, Vincent D'Onofrio, Ty Simpkins, Nick Robinson, Omar Sy, BD Wong, Judy Greer
Director: Colin Trevorrow
Jurassic World opens two decades after the cult classic Jurassic Park (1993), according to the plot line. Surprisingly though, it seems almost like a remake of the original, albeit a lot less thrilling.
Two young brothers, one love-sick, uninterested and in his teens, and the other, super young and super excited, make their way to Jurassic World, a thriving park that houses all imaginable dinosaur species run by a certain Mr Masrani (Irrfan Khan) and his marketing mastermind Claire (Bryce Dallas Howard). Claire is also the typical 'career-oriented' woman who doesn't understand children or animals, and so, obviously, she is also the two kids' aunt.
Long story short, the kids find their way to the super-monster-hybrid-dinosaur-but-not-thingamajig, and now, the high-heeled aunt and her dinosaur whisperer lover (Chris Pratt) must find them.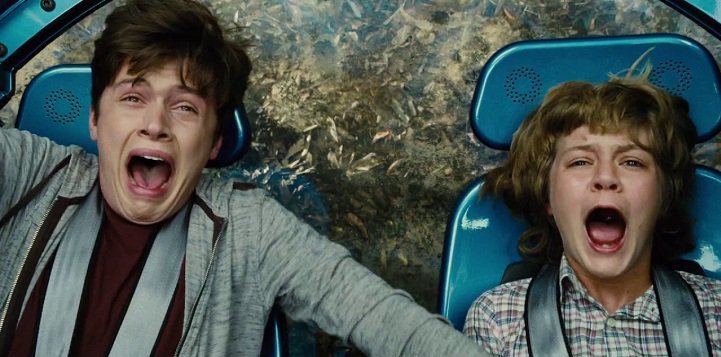 This film is surreal, or at least the utter lack of fear among the characters in the film is surreal. Sometimes I felt like maybe, just maybe, the super-monster was the true narrator of the film and that might explain the lack of emotions, but then again the dino senior is supposed to be hyper intelligent, and this film isn't. It's fairly human in that respect.
A thrilling film with dinosaurs needs to keep you at the edge of the seat, peering fearfully through a slit between your fingers that you're covering your eyes with. Jurassic World will, instead, leave you wondering if 2D would have been a better experience. As someone at the theatre said, "Nothing is jumping out" in a bored tone.
Yes, the film does delve into the age old 'Is man going too far with science?' question, and it does so convincingly, but the 'monster' that man creates in this film is oddly human. And that's the one thing I liked.
Mini spoiler ahead
The second half of the film is a lot better than the first, and the ending is quite the surprise (in a 'OMG! that's awesome' way) with good ol' T-Rex popping in. The end also insinuates that man can't always win.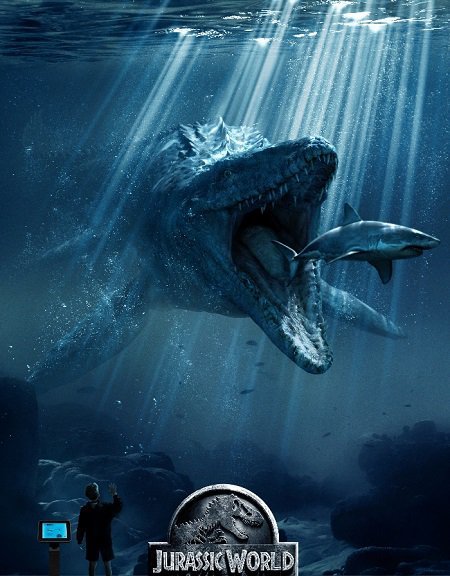 If you can handle copious doses of sexist humour and/or think dinosaurs are pretty cool, go watch.
P.S. Special mention for the background score. It was pretty kick ass.