(Any opinions expressed here are those of the author and not necessarily of ScoopWhoop)
Rating: ***1/2
Cast: Kalki Koechlin, Revathy, Sayani Gupta, Hussain Dalal, Tenzing Dalha, William Moseley
Director: Shonali Bose
Director Shonali Bose's Kalki Koechlin, Revathy-starrer Margarita With A Straw is a film that comes with many expectations. Ten minutes into the film though, my entire set of expectations changed.
Margarita is not a film about disability alone. It is a film about a free-spirited girl discovering her sexuality, who also suffers from cerebral palsy. The film is delightfully understated despite boldly approaching difficult subjects like masturbation for a disabled woman, or the sympathetic lens through which disability is often viewed.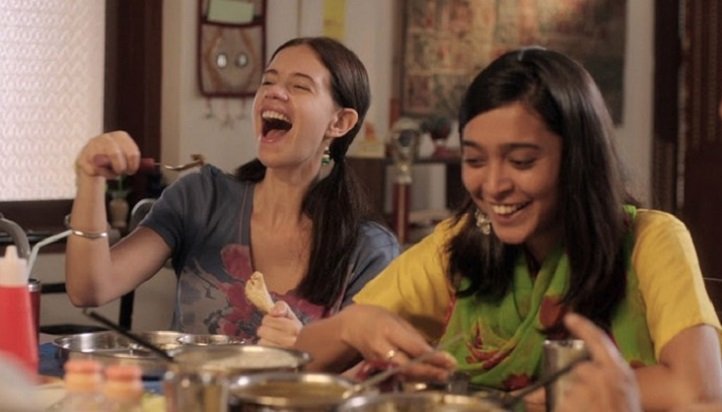 Bose's Laila (Kalki Koechlin) normalises disability without over-simplifying it. She is troubled the one day her college lift doesn't work, because she needs to be carried up the stairs. But she is also comfortable banging her wheel-chair into her best-friend Dhruv's (Hussain Dalal) wheel-chair in the college library, to suggest that she's horny, before making out with him.
The film is sensitive to Laila as a person. Not a wheel-chair bound entity. It rejects sympathy completely.
Kalki Koechlin pulls off the role with such ease that one can't tell she's acting. Bollywood has never made a more 'normal' disabled character before. Her preoccupation with sex is neither perverted, nor unsexy.
In fact, Laila's relationship with visually-impaired Khanum (Sayani Gupta) is fairly sensual. They give each other footsies, kiss each other to transfer lip-balm. They don't apologise for their 'lesbian' relationship, just like the film doesn't apologise for disability.
Then there's Revathy. As Laila's aai , Revathy is constantly trying to ensure her daughter has everything she needs, without mollycoddling her. What's interesting is how the film shows their relationship as one where the caring and nurturing runs both ways.
Don't be thrown off by the poster. Laila can bathe her mother too.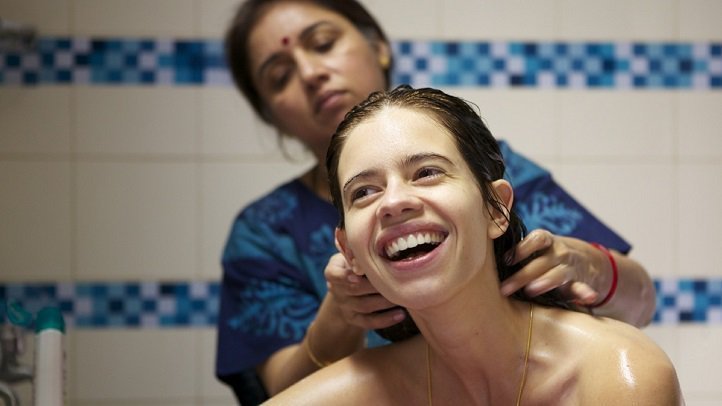 With strong feminist undertones — where aai is the head of family, drives the matador and father cries — the film portrays Laila's family life as ordinary, with a few hiccups.
The first half of the film leaves you with a smile. The second, however, leaves you with questions.
[Spoiler alert]
The second half begins with the theme of privacy, one that I really liked. Aai discovers Laila's porn and later, a boy she likes has to take off her underpants to help her urinate. However, these subtleties that project Laila's character better, get lost in a bit of, in desperate want of another word, drama.
She comes out to her mother in a particularly poignant scene. " Aai, main 'bi' bann gayi hun ," Laila says. Her mother laughs and replies, " Main bhi baai hi hun ," completely missing the point.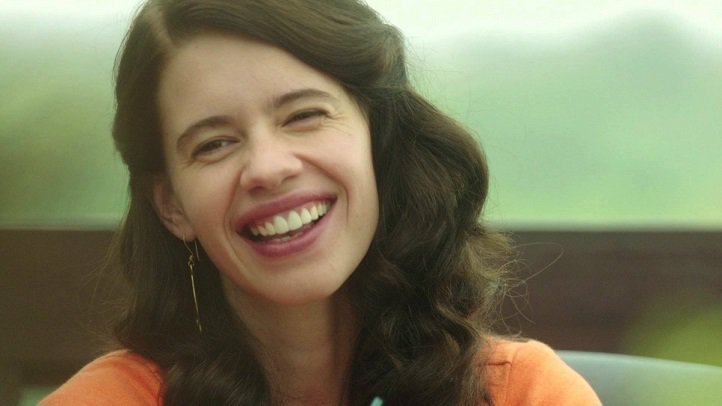 However, the delightful ease at which the first half moves, begins to lag here. Multiple 'problems' are introduced. Betrayal, cancer, and some others, that are shown beautifully, albeit, unnecessarily. The film should not have tried to tug at your heart strings at all. It didn't need to.
I cried watching Margarita With A Straw. And that's my only grievance.
P.S. Somewhere between wiping tears and spotting names during credits, the boyfriend said, "The music is terrible though". Couldn't agree more.