Director: Luv RanjanCast: Kartik Aaryan, Nushrat Bharucha, Sunny Singh, Sonalli Sehgal, Omkar Kapoor
Portrayal of a world full of misogyny, a skewed take on relationships and witty one liners best explain Pyaar Ka Punchnama 2 which is a sequel to the 2011 movie, Pyar Ka Punchnama, both directed by Luv Ranjan.
Almost maintaining the same mood, the movie is a repetition of events which occurred in the prequel . The story of three young men in different relationships, full of twists and turns, is majorly a biased depiction of men being victimised in various ways.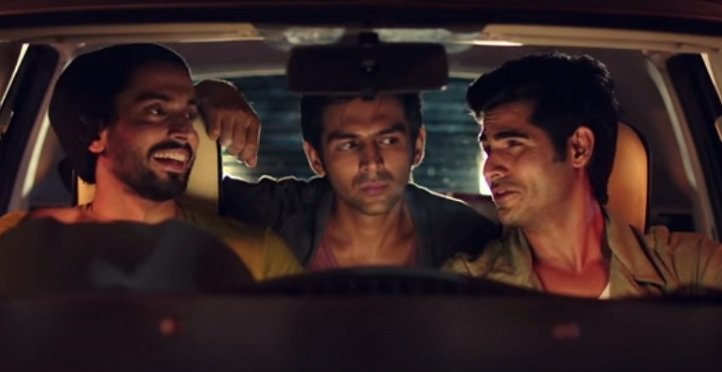 Gogo (Kartik Aryan), Sunny Singh (Sid) and Thakur (Omkar Kapoor) are stereotyped as boring engineers, who are good at giving lessons to each other but can't solve their own personal problems.
Chiku (Nushrat Bharucha), a rich shopaholic girlfriend, who loves to take selfies and hang out with her gang of girls, is annoying as hell while Sonalli Sehgal (Supriya) is still confused regarding her future with Sid. And adding to his woes, poor Sid is treated like Supriya's brother by her parents.
Ruchi is a devious female, who is apparently concerned and thinks that her boyfriend is a spendthrift. Sounds legit enough. But it isn't. The director has turned her into a conniving scheming person who is just out to get the guy's money. Because isn't that how all women who want to go dutch or pay for themselves perceived to be?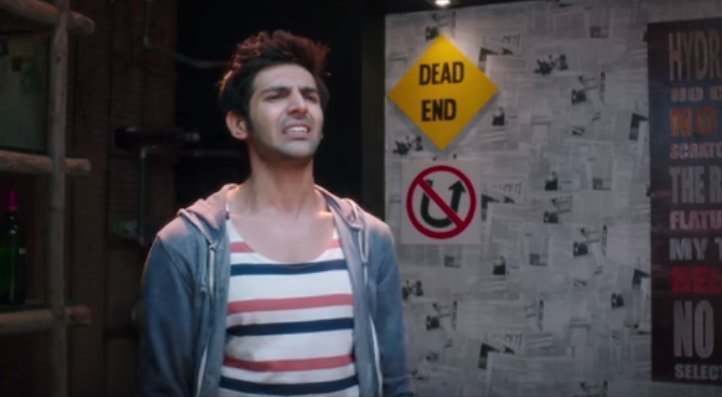 This movie should not be reviewed. It should be bashed. There are so many annoying things going wrong that we couldn't even get ourselves to label this as fiction.
"Dekhiya 10 main se 9 cases main aadmi hi phansta hai," says a police official when Supriya joins her father at the police station to file a complaint against Sid on charges of drugging and abduction. That's how misogynistic the movie is… By stating that practically all women are just out there to lure men and then drag them to the police station with devious intentions.
The image of supremely dominating and manipulative young women creates a negative impression that is even worse than the prequel. Even the poster of the movie shows women holding onto the men with belts tied to their necks. A clear indication of how women are perceived to be control freaks.
In an attempt to re-plug the best scenes from the prequel, the epic monologue by Rajjo (Kartik who is now called Gogo), is extended and it works quite well because it is nothing but a pity-me-because-my-girlfriend-doesn't-want-to-be-with-me-hence-I-will-blame-the-entire-world-but-me-for-their-existence one-act play. T he rant leaves one with such a bitter after taste. And that soliloquy is the movie's only achievement. You can understand how utterly useless the rest of the film is.
There is no well-defined climax of the movie, but it ends with the men quitting their respective relationships and turning into mama's boys. Because only mommies can love their sons. *Cue for killing oneself*
You know there is something seriously wrong with the world when they want to spend money promoting this movie while they want to ban the documentary India's Daughter ?
(Any opinions expressed here are those of the author and not necessarily of ScoopWhoop)