(Any opinions expressed here are those of the author and not necessarily of ScoopWhoop)
Rating: *** and a half
Cast: Salman Khan, Harshaali Malhotra, Nawazuddin Siddiqui, Kareena Kapoor, Om Puri
Director: Kabir Khan
Bajrangi Bhaijaan is a winner. But if I leave the Salman Khan phenomenon out of it, it makes for a good story, sewn well together and gives you the requisite moments a non-Salman fan does not expect from it. Nawazuddin Siddiqui as a Pakistani reporter Chand Nawab, and debutant Harshaali Malhotra as Munni aka Shahida steal the show entirely. Salman has done well too. Siddiqui's role as a small-fish reporter is inspired from, rather an ode to the popular YouTube video about a reporter who is perpetually interrupted by people while recording on camera.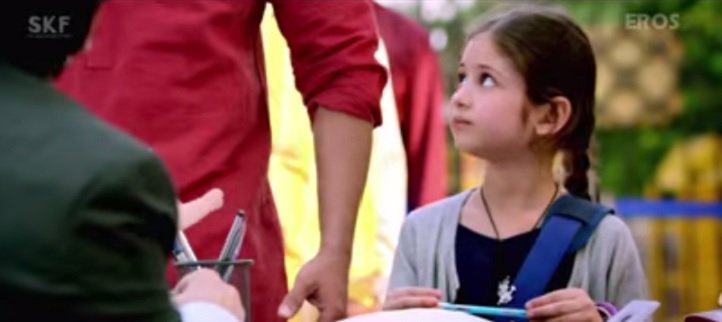 Source: YouTube
Director Kabir Khan has time and again turned landscapes, especially mountains and deserts, into a delight worth beholding on the large screen.
It is perhaps the only movie so far that doesn't patronise, nor demonise either of the neighbouring nations that it has depicted — India and Pakistan. It does a good job with bringing up the ever touchy topic of Hindus and Muslims pretty well, and for that this movie is a good watch. For we continue to be abrasive about religion, unfortunately. It touches the caste divide and skin colour very subtly. Thankfully.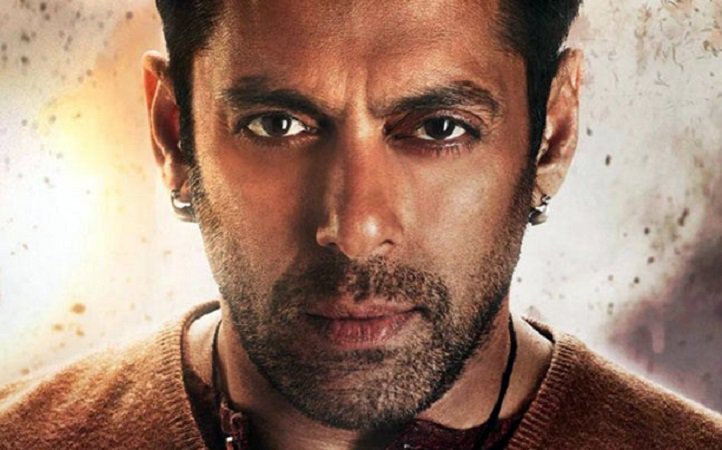 *Spoilers Ahead*
Salman Khan or Pawan or Bajrangi is a Hanuman bhakt and believes in the Hindu god deep enough to be assured he solves all troubles. He manages to run into a little girl who cannot speak and is lost. He feeds her, tries all he can to find her parents and figure where she is from. To no avail, coz she stays mum, only nods a yes or no. And has a winning smile. And is insanely cute. And, boy can she act!
The first half of the movie plays out in India while the second half plays out in Pakistan. The second half is a lot more bearable and fun to watch too, for which majority of the credit goes to Nawazuddin Siddiqui, and the beautiful camerawork in Kashmir.
The kukdookoo song is completely avoidable and the movie would have survived without it.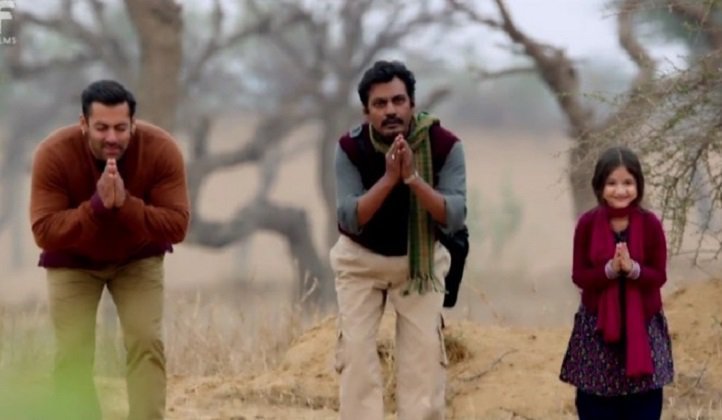 Now, I'm waiting for the bhakts to have a problem with H anuman Chalisa juxtaposed on a violent fighting sequence. Will the real bhakts please stand up and burn the posters down, break stuff and cry for a ban in their territories? Will they stay quiet and let this one pass because Bhai ki movie hai, yaar? Either of them are paradoxical and speak volumes about how hypocritical we are. Bollywood is oddly the real religion bender. And teacher of sorts for the India that refuses to embrace dusre mazhab walon ko. And of course Pakistan.
We love to see our actors transcending religion and are moved to tears (there was a lot of clapping, whistling and wiping of tears among the audience).
That aside, it'd have been great had Salman tried to be more than Salman Khan. Another unfortunate thing that sticks to popular actors, like blight to a crop. The difficulty in transcending their stardom and own their character. It's been a while since that happened.
Here's the official trailer: