Madhya Pradesh Chief Minister Shivraj Singh Chouhan  started an indefinite fast at Dussehra Maidan here today for "restoration of peace" amid a farmers' agitation in the state.
The opposition,Congress, dubbed it as "drama".
Farmers' organisations, which have been agitating for better support prices for farm produce, loan waiver and other demands, have already said that the stir would end on the tenth day today.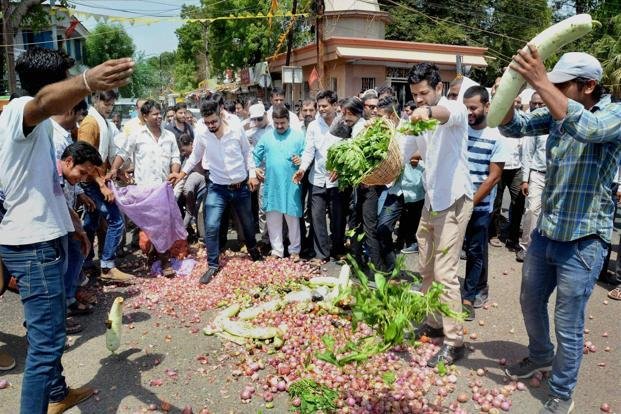 Chouhan, clad in kurta-pajama and a Nehru jacket, sat on fast at a pandal erected at Bharat Heavy Electricals Limited's Dussehra Maiden here at around 11 am after former chief minister Kailash Joshi put a 'tilak' on his forehead.
Chouhan's wife Sadhana was by his side.
State Congress' chief spokesperson K K Mishra said Chouhan should tell people whether his so-called fast is a "nautanki" (drama), an event or an act of repentance for his misdeeds that "set the state on fire".
"Though he is trying to send a message that he is doing Gandhi-giri (using a Gandhian way), it is absolutely not so.
He neither sat at the foot of the statue of Gandhi nor did he garland the statue before launching his 'nautanki'," Mishra said.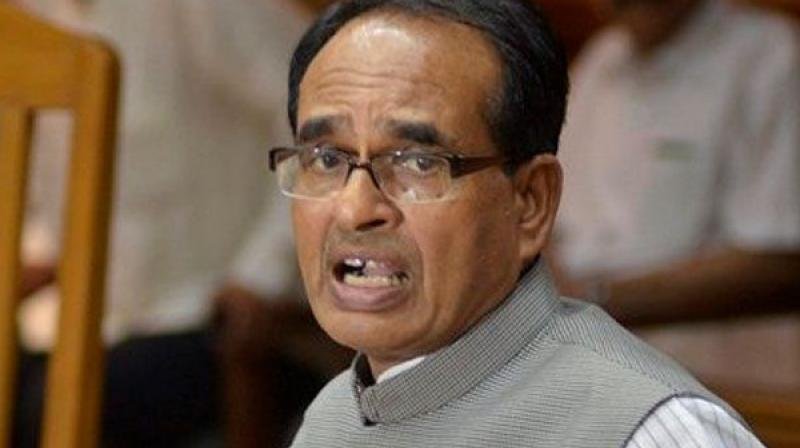 "He should remember that (demon king) Ravana is burnt every year at the Dussehra Maidan," the Congress leader said.
Last evening, Chouhan, whose government came under fire because of death of five people in police firing in Mandsaur district as the agitation spread through western Madhya Pradesh, announced a fast for "restoration for peace".
He had also said that the agitation had turned "anarchic", and appealed to farmers to come to Dussehra Maidan and have a dialogue with him.
"I won't sit in my office at Mantralaya (secretariat)…
(but sit at) Dussehra Maidan and do all work from there," he had said, adding that those instigating the violence would not be spared.