Amid the raging debate over Net Neutrality in India, a serving Rajya Sabha member has written to the Union Minister of Communication and Information Technology with his recommendations over the issue.
Titled as 'Framework for examining and defining Net Neutrality by Government of India' MP Rajeev Chandrasekhar has written the letter to Communication and Information Technology Minister Ravi Shankar Prasad terming the language of TRAI Consultation Paper titled "Regulatory Framework for Over the Top (OTT) Services", "both confusing and somewhat restrictive."
The letter also calls the issue of Net Neutrality of "paramount importance" requiring the "urgent consideration of policy makers." It also advises the department of Telecommunication (DoT) committee to examine the issue in a "holistic way."
Here's the letter: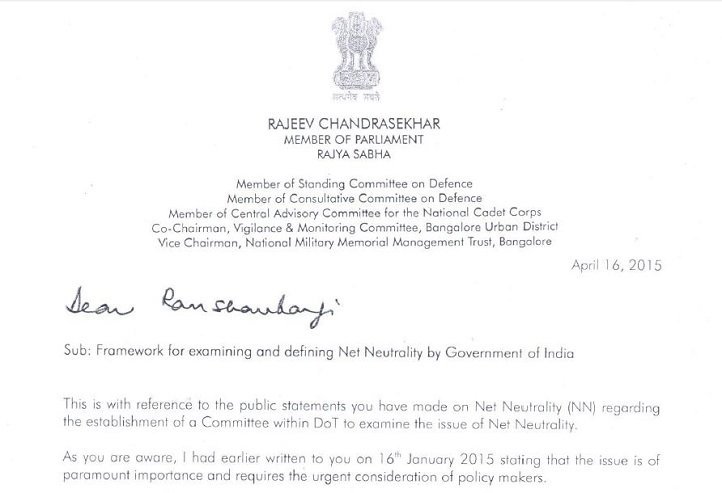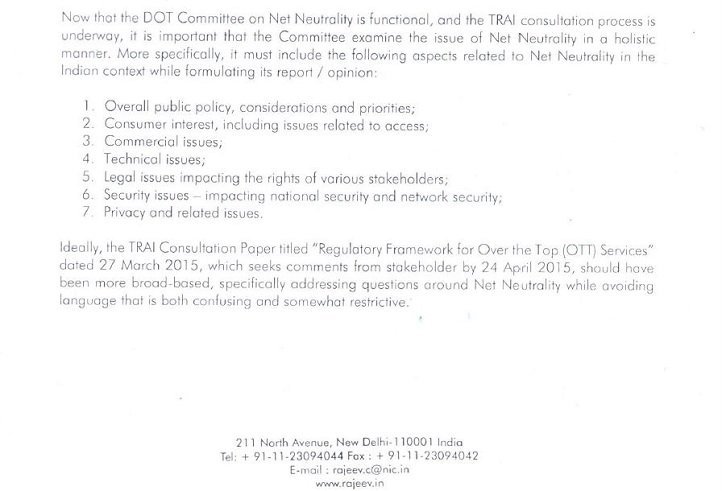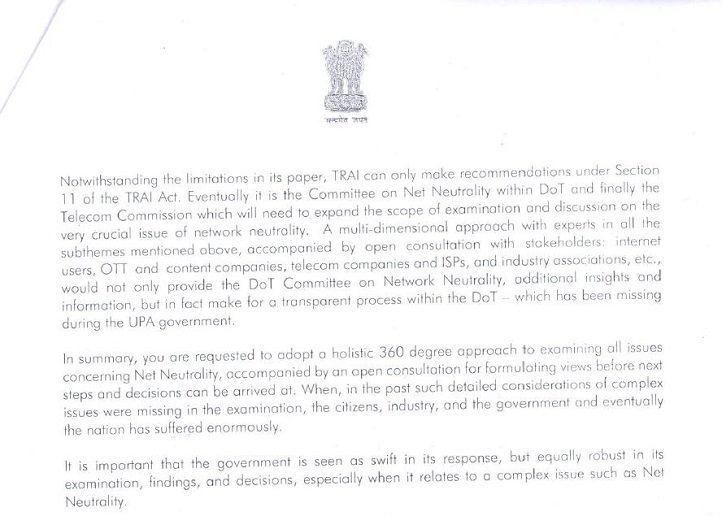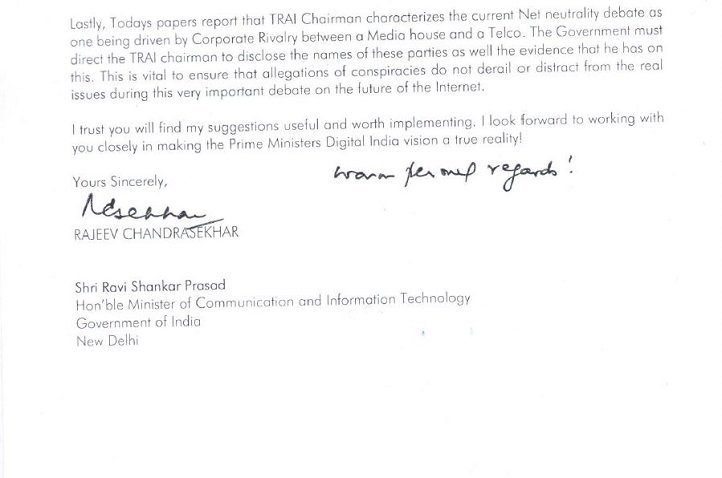 Source: MP Rajeev Chandrasekhar
Advocating the committee to include certain aspects related to Net Neutrality in the Indian context, the letter also enlists a set of issues like consumer interest, commercial issues, overall public policy etc., that it should consider while formulating its report or opinion.
"It is important that the government is seen as swift in its response, but equally robust in its examination, findings, and decisions, especially when it relates to a complex issue such as Net Neutrality," the letter reads.
The Karnataka independent member of Upper House of Parliament, Chandrasekhar has also stressed on government to direct the TRAI chairman to disclose the names as well as the evidence of those parties who "are driving the corporate rivalry between a media house and a telecom operator." On Thursday, Telecom Regulatory Authority of India (TRAI) chairman Rahul Khullar had told The Indian Express that "there was a need for a democratic debate on Net Neutrality, especially against the backdrop of a big corporate war between a media house and a telecom operator."
Loading...