As last week came to an end, Delhi Karavan came up with "Murg Gosht Dawat", a weekend food walk through the streets of Old Delhi to taste exclusive and authentic Mughlai delicacies. Delhi Karavan took the participants of the walk on a leisurely stroll to give them a taste of the imperial kitchens of Old Delhi through the programme, aptly titled 'Shahi Khana for Non-vegetarians'.
Tasting dishes like Murg Tikkas, Shahi Tukda, Biryani, Sharbat Pyar Mohabbat wala, Kababs etc were a part of this food walk. These shops are centuries old and have retained their traditional lustre. Starting from gate 3 of Chawri Bazar metro station, covering almost 3 km by foot till Jama Masjid, the food walk was worth the sweat. Making your way through one of the most crowded areas in Delhi was a challenge in itself, but it was a different experience.
When food is the destination, nobody minds the hard work.
Team ScoopWhoop took part in the food walk to experience the royal culinary experience. Here is a pictorial glimpse of the event.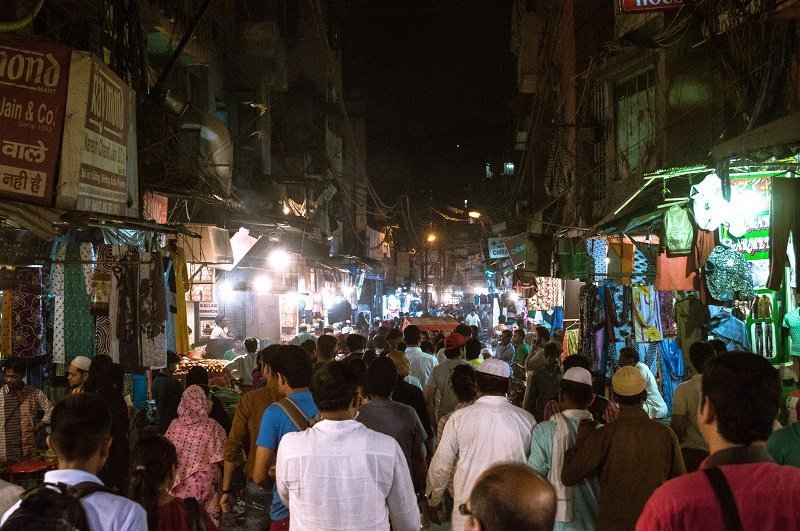 We began the evening with a walk on the streets of Old Delhi, finding our way through the crowd.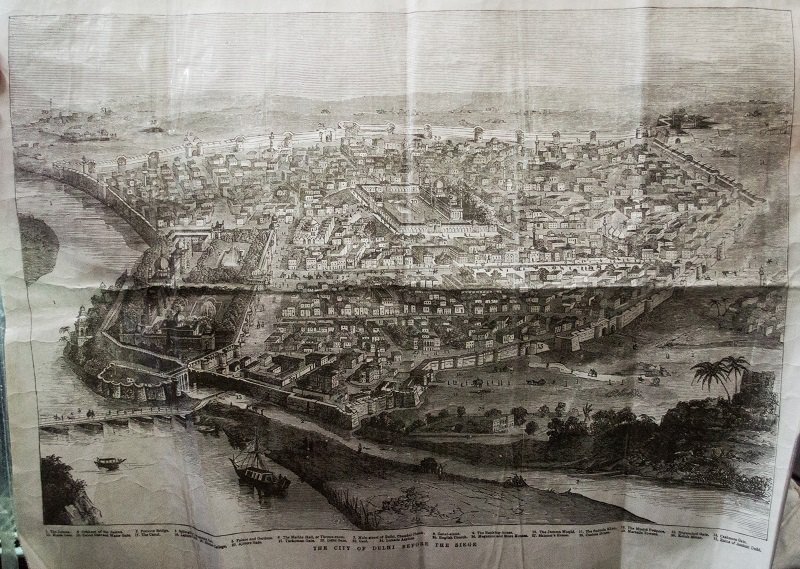 Asif Dehlvi, founder of Delhi Karavan, shared a century-old Map of Old Delhi with the participants.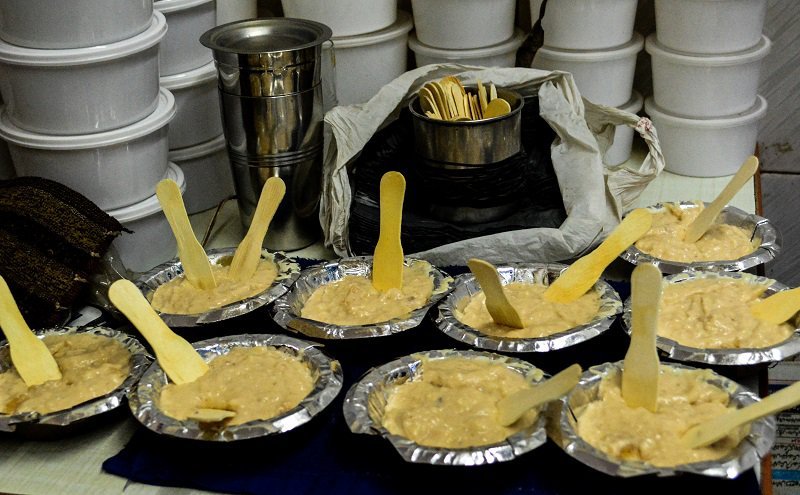 Mouth-watering 'thandi thandi kheer' made of pure cow milk awaited us at the 150-year-old "Old Kheer Shop".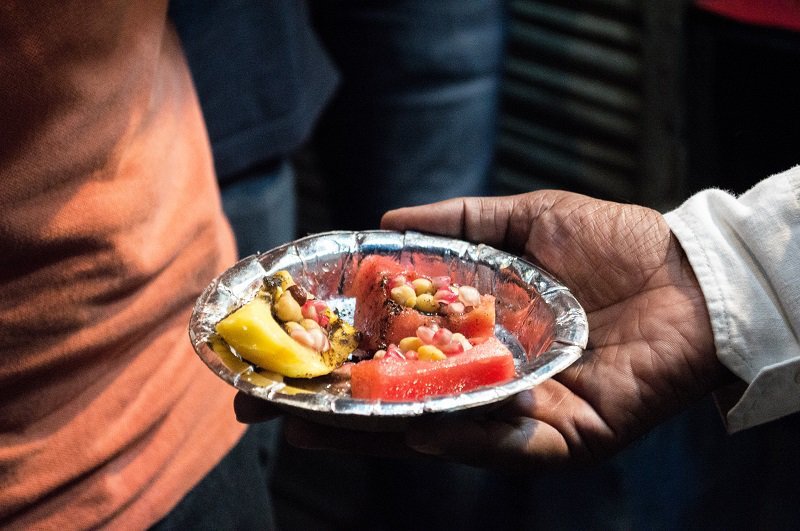 What you see here is Old Delhi's famous 'Kulle ki Chaat'. Watermelon and mangoes, filled with fried potatoes and chick peas, make for a completely surprising, and absolutely thrilling taste in your mouth. And the best part? You're supposed to have it all in one go!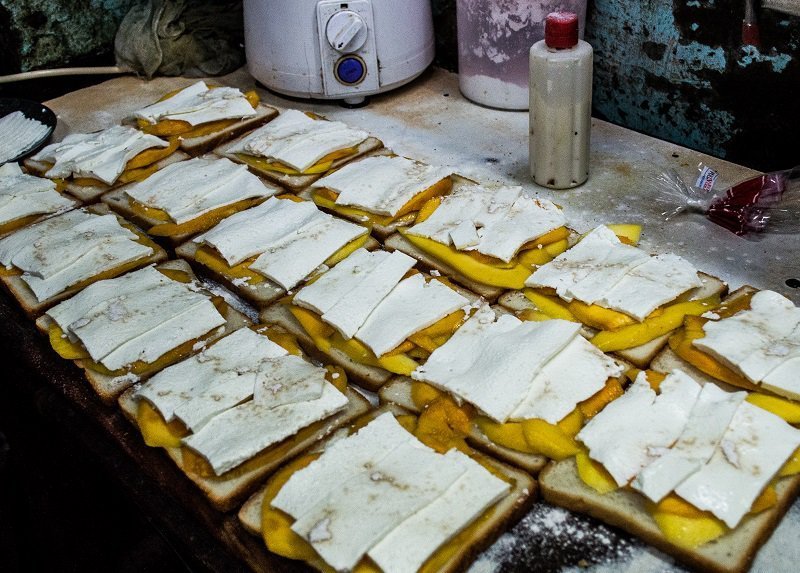 Not done with awesome, confusing tastes yet? After the chaat, we got to taste this innovative Cottage Cheese and Mango Sandwich.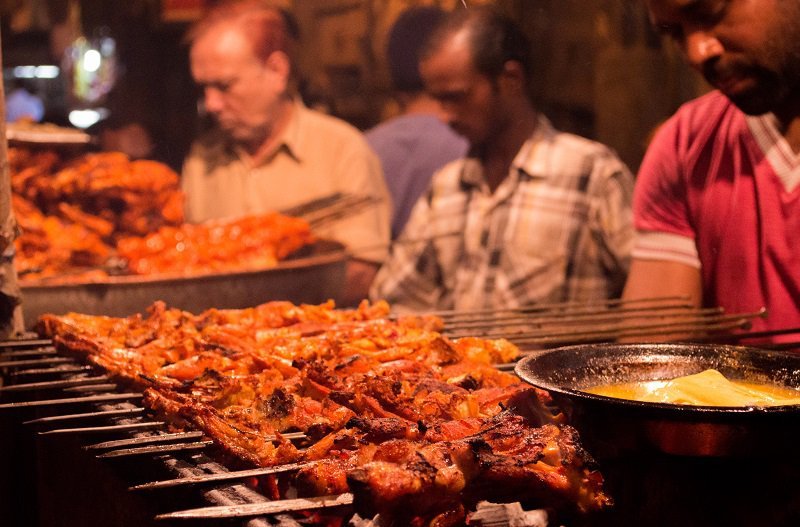 'Anmol ke Butter Chicken'. Just put a piece in your mouth and you will realize that no other name would suit it better. It's actually 'anmol'- priceless!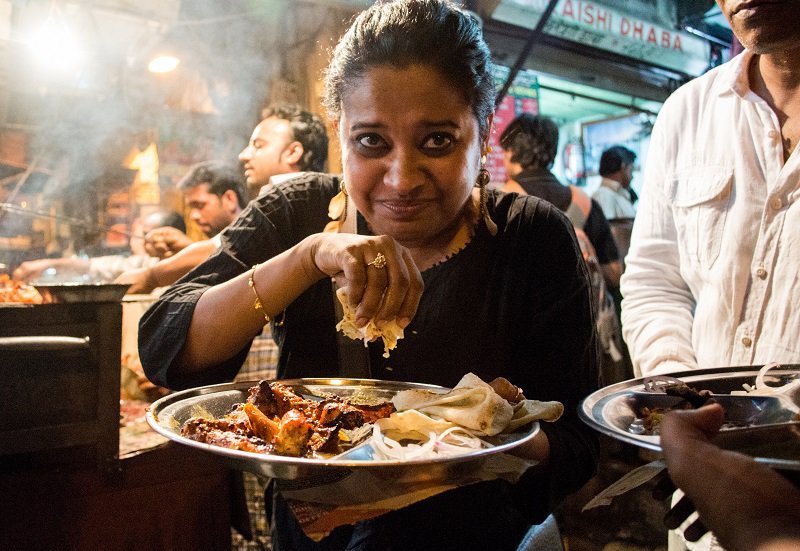 Ayandrali Dutta, a participant, savoured the 'Anmol butter Chicken' with rumali roti. "Delicious" was the word she uttered after she finished her first bite.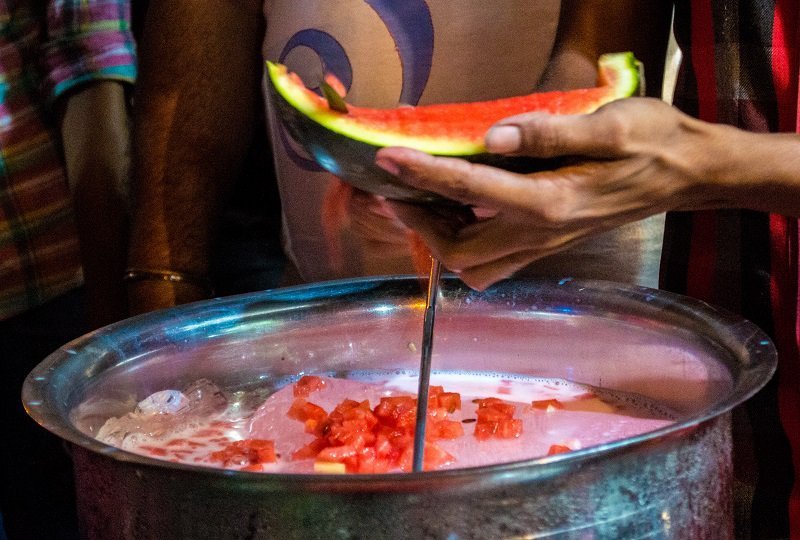 'Sherbat Pyar Ishq Aur Mohabbat W ala' is a must have if you're in Old Delhi. Two glasses of the rose flavoured milkshake with small pieces of watermelon, helped us reduce our stress levels and was THE refreshment we needed.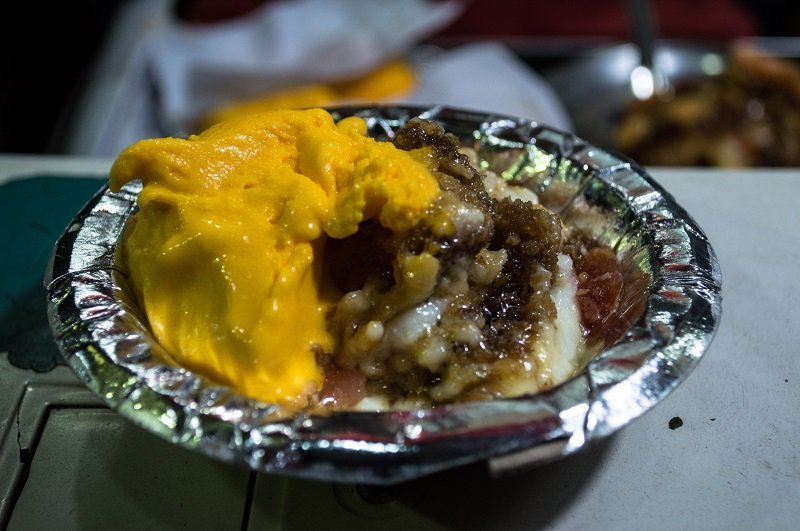 And finally, the best part of the food walk. If you're going to Old Delhi, do yourself a favour and taste the 'Shahi Tukda with Mango Ice-Cream'. The taste of that dish was out of the world.
The food-walk was hectic, yet worth the food tasted during the walk. The evening came to an end with a lovely sher-o-shayari and a vote of thanks.
Hope to be there again the next time!