Union minister Mukhtar Abbas Naqvi said some people were "provoking" others to hold beef party and slaughter cow, terming it as a criminal act and a conspiracy to destroy country's peaceful atmosphere.
"Several states have prohibited cow slaughter but some states have not banned it. It is a sentimental issue and also linked to faith of the people," the Minister of State for Minority Affairs told reporters.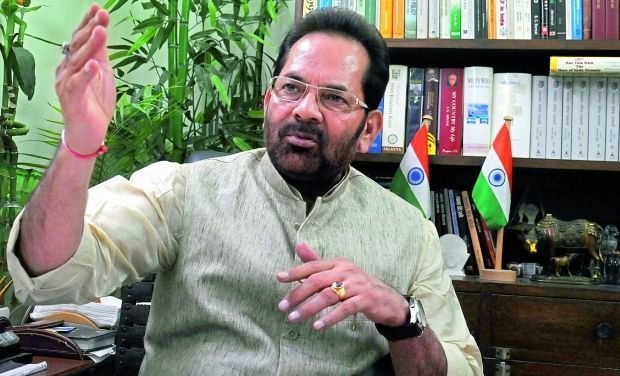 Reacting to queries over slaughter of a calf in Kerala and holding of a beef fest at IIT Madras, he said:
"We feel that some people are provoking others to hold beef party and resort to cow slaughtering… definitely it is a criminal act and it is also a conspiracy to destroy peace and harmony of the country."
"We will not allow such type of nefarious activity by any party or any person."
On the central government's order regulating cattle trade, Naqvi said it was not linked to any religion and should be viewed as a move ushering reforms by ensuring organised cattle market and organised slaughter houses.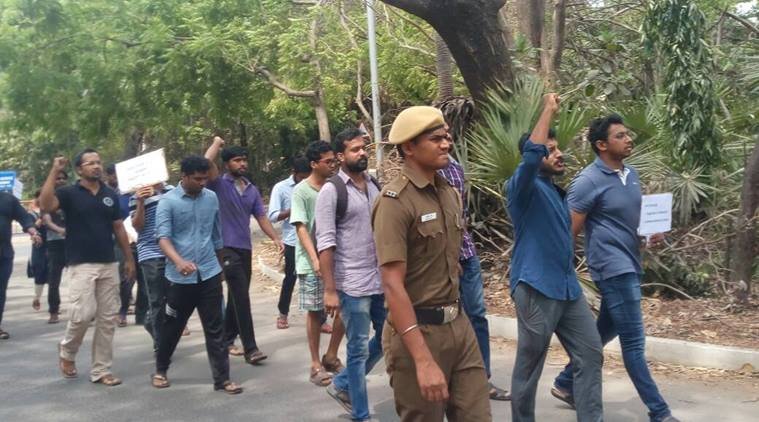 "It is a part of reforms and everyone has to join it as it is associated with the country's health, environment and also with the sentiment of some people," he said.
On the Telangana government passing a bill to increase reservation in jobs and education for backward Muslims to 12 per cent, Naqvi accused the Telangana Rashtra Samithi (TRS) government of doing it with the sole aim of garnering votes.
"Everybody knows that any reservation on the basis of religion is constitutionally not possible. Then why they (TRS government) are misleading the people. You work for their empowerment," he said.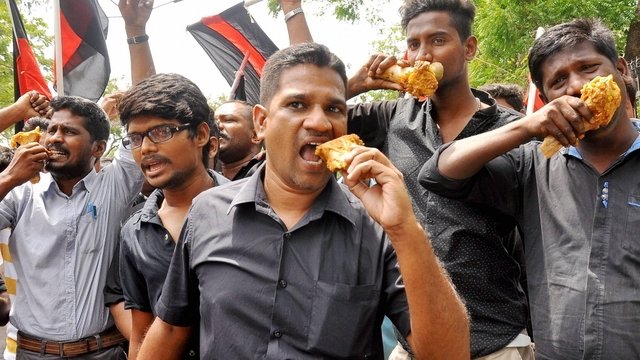 Naqvi claimed BJP will emerge as a strong and effective alternative in Telangana and will form government on its own in the next Assembly elections.
"BJP is working for development of Telangana and I am confident of it (BJP forming government in Telangana)," he said and alleged that the TRS government has failed to meet the expectations of the people.
"The three years of Narendra Modi's governance have been of commitment, confidence and character. In the last three years the prestige of PM's post and country's dignity have increased," Naqvi added.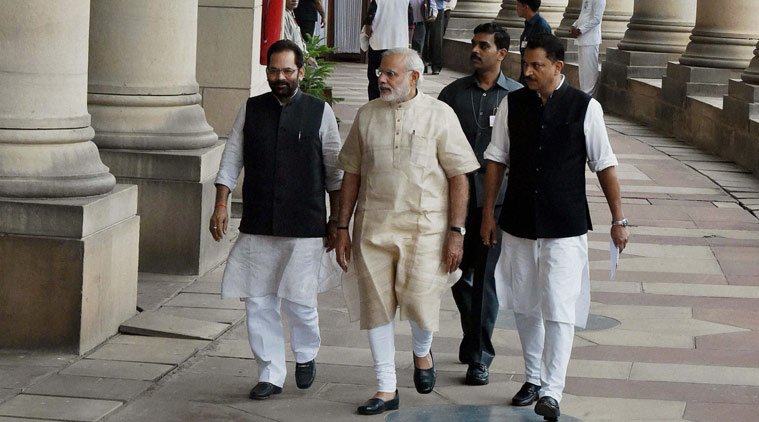 He further said the central government will launch 'Tehreek-e-Taleem' (campaign for education) on October 15, the birth anniversary of former president A P J Abdul Kalam.
"We have identified 100 districts from where it will be started. The government is for empowerment without appeasement," said Naqvi.
"In the last three years, incidents of communal riots have come down and it was ensured that such incidents do not occur," Naqvi claimed.
(Feature Image Source: PTI)