Samajwadi Party chief Mulayam Singh bluntly criticised some ministers in the Akhilesh Yadav government, saying that while most have mended their ways, half of them were still busy "minting money".
This comes even as reports hint at a rift between the Mulayam Singh and son Akhilesh over the expulsion of the UP Chief Minister's close aides, 
According to an Indian Express report, Mulayam said: 
"I had advised the ministers. Some mended their ways but some did not. If earning money is your priority, then you should rather do business. Even I would have helped you. In politics, people give you money on their own."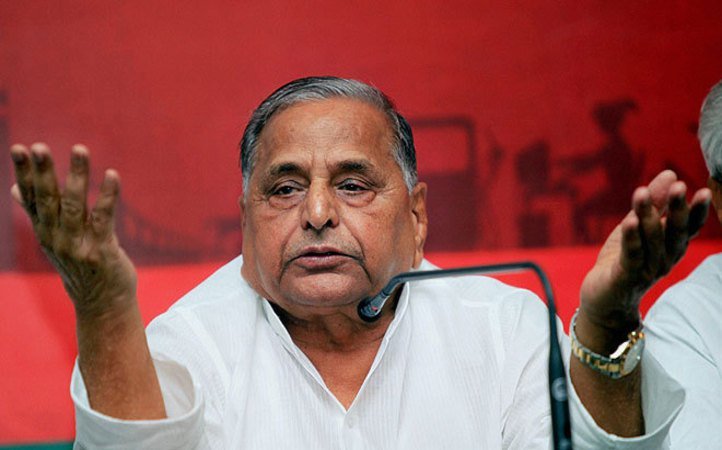 The Samajwadi Party chief was addressing party workers at former Bihar CM Karpoori Thakur's birthday celebrations. 
Singh also recalled how he was accused of having links with dacoits like Chaviram and Phoolan Devi, and how he had defeated several criminals that contested against him. 
He also claimed that even dacoits "at times do good things", says this report by Dainik Bhaskar.
The veteran also cautioned his son CM Akhilesh Yadav to stay alert about those who indulge in backbiting, and said, "I told him to listen to these people but do not act." 
However, this is hardly the first time that the Samajwadi Party chief has criticised his son's government. In the past he has spoken about the Uttar Pradesh government and has even said that it needs to work to get projects done faster. 
Featured image: PTI