A four-storey building collapsed on the night of Saturday, July 19 in Vishnu Garden area of west Delhi. Eight fire tenders, teams of National Disaster Relief Force (NDRF), local police and officials from district administration were rushed to the spot to rescue those trapped in the debris.
"We received the call about the building collapse at 9.07 pm and immediately eight fire tenders were rushed to the spot to rescue the affected people. It is a four-storey building and many people are feared to be trapped", a fire department official said.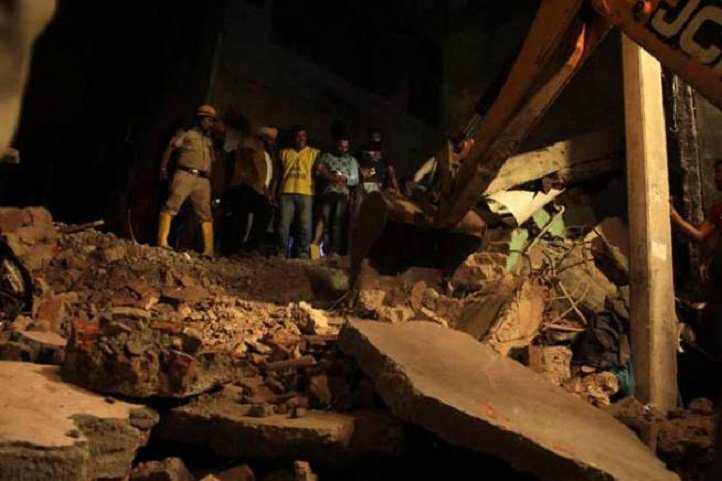 According to the Joint Commissioner of Police (West Delhi Range), Dipendra Pathak, the latest death toll stands at four even as rescue operations are underway to rescue those feared trapped in the debris. A young girl is still suspected to be trapped in the debris of the four-storey building. Eight persons have been injured in the collapse. They have been identified as Ravi (30), Madan (3), Aman (12), Shyamlal (50), Pooja (15), Brijlal (65), Prem Babu (51) and Hemant (19), Pathak said. The deceased have been identified as Sandhya (30), Om Prakash (50), Bina (15) and Sarvati (33). Six of the injured were discharged immediately after treatment while two seriously injured persons were shifted last night to Deen Dayal Upadhyay Hospital.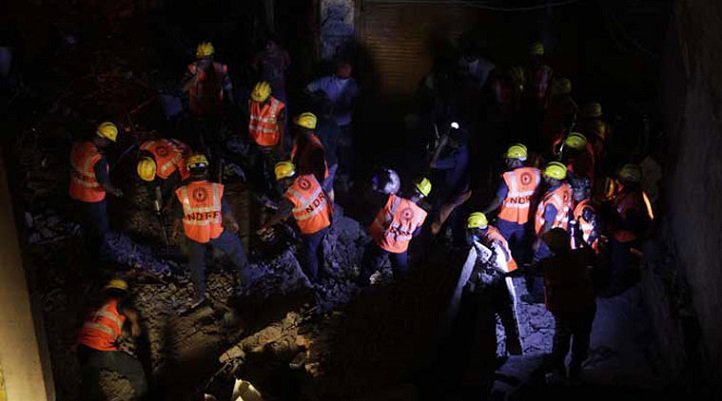 Delhi government, which has ordered an inquiry into the incident, accused the BJP-led MCD of failing to ensure compliance with safety standards, charges which the civic body denied. "People have told me there was construction going on and the entire building has collapsed on one side due to which four people have died and eight others were injured," said Delhi PWD Minister Satyendera Jain. "Whatever construction work was going on, MCD had full responsibility to stop it, which they should have done. The government has ordered an investigation, to be done by the DM of the area, and the report will be submitted within seven days," he said, adding that "strict action will be taken against the culprits". Meanwhile, DCP (West Delhi), Pushpendra Kumar, said that an FIR "under Section 304 of IPC (causing death by negligence) has been registered against unknown persons in connection with the wall collapse".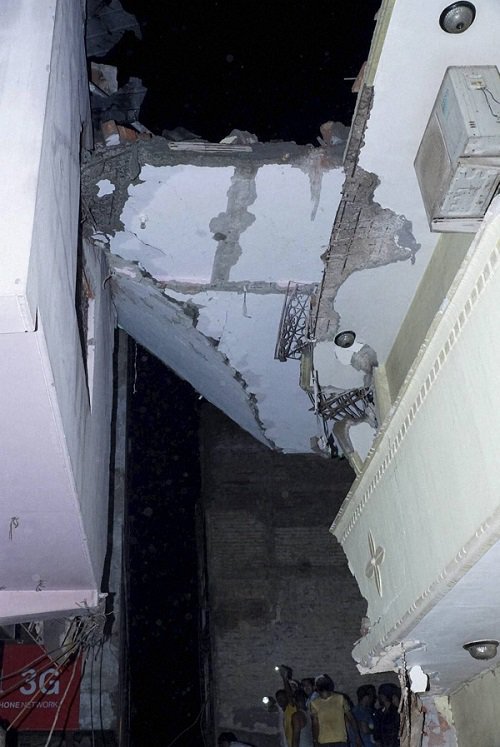 As AAP held the civic body responsible for the tragedy, the BJP-led SDMC refuted the allegations and claimed it was "seepage in the sewer line" that had "weakened" the foundation of the building, leading to its collapse. According to SDMC, the building was 25 years old and "no building laws were violated" as alleged by AAP.
"A sewer line was laid in the area about it three months ago; seepage in it weakened the foundation of the building, which led to the collapse," a senior SDMC official claimed.