With the Trump administration mounting pressure, Pakistani authorities on Monday night put Mumbai attack mastermind and Jammat-ud-Dawa (JuD) chief Hafiz Saeed and four others under detention under an anti-terrorism Act.
Saeed was at Masjid-e-Qudsia Chauburji in Lahore when police descended there to implement the order of detention issued by the Punjab province's Interior Ministry on Monday, in pursuance to a directive from the Federal Interior Ministry on January 27, JuD activists and Pakistani media said.
He "is at Masjid-e-Qudsia Chauburji and a heavy contingent of police has surrounded the JuD headquarters," JuD official Ahmed Nadeem, who was present at the premises of the outfit, told over phone.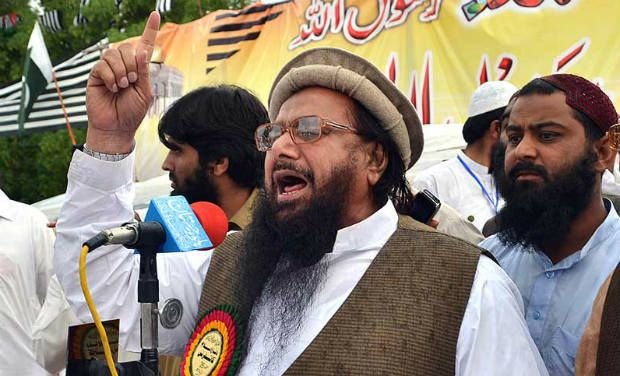 "The commanding police officer told us that he has with him the house arrest order of the JuD chief issued by the Punjab Home Department," Nadeem said.
"We are going to shift Hafiz Saeed from Masjid Al-Qudsia Chauburji to his Jauhar Town residence to place him under house arrest on the order of the government," a senior police officer said.
Saeed's residence has been declared sub-jail, he added.
National flags were hoisted at the JuD offices in Lahore, instead of party flags, on the directives of provincial home department, local media reports said.
The provincial authorities have also started to remove JuD's banners from Lahore's roads, the reports said.
Nadeem said the Pakistani government had been under pressure from the United States to take action against Saeed or face sanctions. "This government has buckled under the pressure," he said.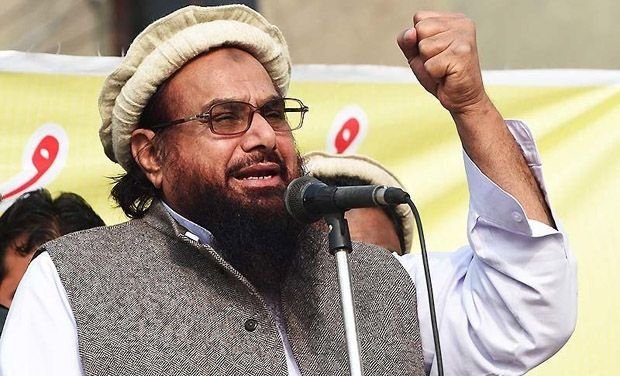 Three days back, Punjab's Ministry of Interior had included the names of Saeed and four others – Abdullah Ubaid, Zafar Iqbal, Abdur Rehman Abid and Qazi Kashif Niaz – in the watch list as per UNSC 1267 Sanctions and ordered their preventive detention.
Ubaid, Iqbal, Abid and Niaz were also also taken into preventive custody, Pakistani media reported.
The Punjab government's action comes amid pressure on Pakistan from the Trump administration that it must take action against JuD and Saeed to avoid sanctions.
JuD is the front for the banned Lashkar-e-Taiba terror outfit which is responsible for numerous terrorist attacks in India, including the Mumbai terrorist attack of November 26, 2008, which was masterminded by Saeed.