We all know Mumbai as a fast, buzzing city that doesn't care or stop for anybody. But then, it has also routinely shown us that it really has a heart. This incident is proof of it.
Many of you would perhaps remember how a 40-year-old man, Rahul Valunj, jumped into the sea near Bandra Fort to save two teenage girls, who fell into the water trying to click a selfie.
Valunj, who was a driver by profession, managed to save one girl (Anjum Khan), even as her friend, Tarannum Ansari, drowned. He also drowned in the process. 
His body was recovered from the Mahim-Dharavi creek on January 11, two days after the incident.
Now, The Times of India reports that as many as 300 people have come forward to help Valunj's family. He is survived by wife Kalpana, two teenaged daughters and a young son.
This is how the city helped, as per TOI report:
The manager of a nationalised bank took an initiative and opened an account for the family. Valunj's wife too opened another bank account. Deposits in both have run into lakhs
Valunj's wife has landed a job as a peon in Saraswat Bank
A senior official at a publishing house has volunteered to fund Walanj's three-year-old son's education from "from KG to PG"
A city-based businessman plans to offer free groceries to the family for at least five months. He has already delivered some free groceries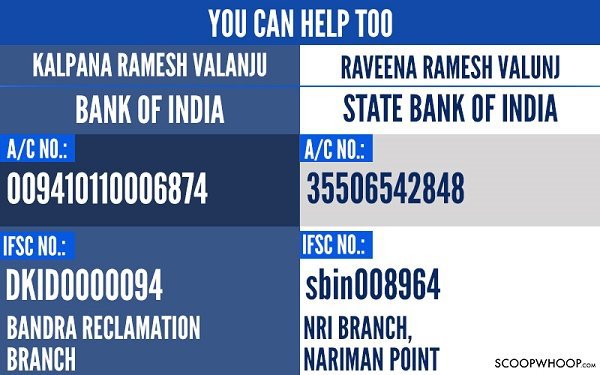 Feature image: Twitter