Maharashtra Chief Minister Devendra Fadnavis on Monday announced the largest public Wi-Fi service in Mumbai with 500 Wi-Fi live hotspots going live across the city.
The CM took to Twitter to proudly announce that Mumbai had India's largest public Wi-Fi service and also one of the largest in the world. Fadnavis assured that the hotspots will be high in quality at least 20 Mbps of speed.
He also announced that 1200 WiFi hotspots will become active by May 1, 2017.
Happy to dedicate Phase 1 of #MumbaiWiFi .

From this instance, 500 WiFi Hotspots go live across various locations in #Mumbai .— Devendra Fadnavis (@Dev_Fadnavis) January 9, 2017
Further, he provided the citizens with a link to find their nearest hotspot locations and assured them that the government would keep on monitoring the progress on connectivity and speed.
Informing about the plan, Fadnavis said that during the trial period from January 2 to January 8, about 23,000 users had signed up to the service and downloaded more than 2 TB of data. 
As committed,1200 WiFi hotspots will be active by 1st May 2017.Meanwhile we will also monitor the progress on connectivity & speed.#MumWiFi

— Devendra Fadnavis (@Dev_Fadnavis) January 9, 2017
The promise to connect the city through hotspots was made on August 5 last year when Fadnavis had announced that the government would work to provide as many as 1,200 WiFi hotspots in the city. For the project's implementation, the State's Information Technology department had been working with respective civic bodies. 
Prominent places where the facility is now available include the office of the Commissioner of Police, Vidhan Bhawan, Kalanagar in Bandra, Bombay High Court and many places in the eastern and western suburbs.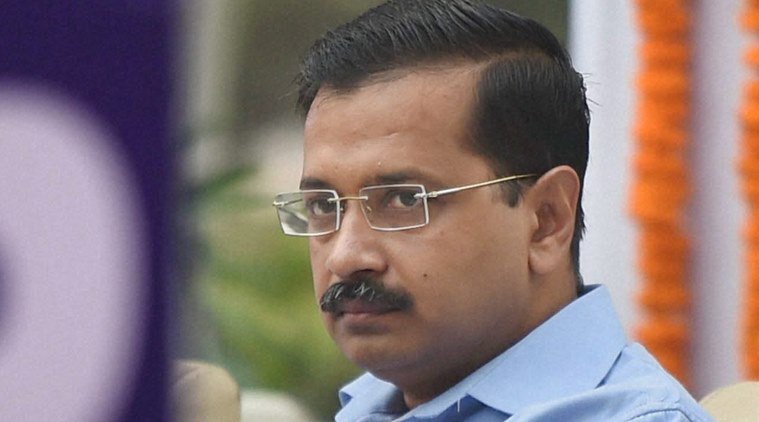 However, this news evidently make Delhiites jealous who were promised a similar utility by Arvind Kejriwal before the 2015 Assembly Elections in Delhi. After many talks and trials, the plan has not become reality in the capital yet.
In July 2016, CM Kejriwal on 'Talk to AK' show had revealed that the project would take another two to three years. 
So it was no surprise that citizens were quick to remind CM Kejriwal of his most talked about poll promise:
Fekeriwal: 500 WiFi Hotspots installed in Mumbai but Modi ji is not letting #MumbaiWiFi signal reach Delhi. Darte nahi hai hum ModiJi.

— Vinay Kumar Hanspal (@VinayHanspal) January 9, 2017