The mother of a college student who got molested in a subway decided she was going to take matters into her own hands.
The student, who is a third year Bachelor of Arts student, had gone to Kyani Restaurant in Mumbai, with her friends on 30th January after classes ended at 10:30am. She left at 12:40pm, and walked into the subway opposite Metro Cinema to cross over to the other side of the road. With very few people inside, and no security personnel, she noticed someone observing her. "In the subway, a person was staring at her and moved towards her. She got scared and started walking fast, but the person continued to follow her and when she climbed on the staircase he grabbed her from behind, pulled her down, and touched her inappropriately," a police officer from the Azad Maidan police station said.
She tried to free herself, but the molester was holding on to her too tightly, and continued to molest her. After managing to extricate herself, she ran out, and called her friend, terrified. Her friend took her home, and she later told her professor about the incident.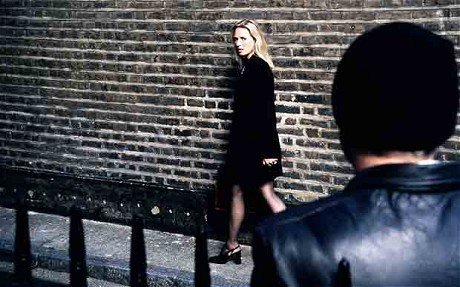 The professor instructed female students to refrain from using that subway, and informed the student's mother about the incident. Her mother decided she wasn't going to wait for the police, and went to find him herself. She went to the subway, around the same time her daughter had gone. She found someone who matched the description her daughter had given her, and saw that he was moving suspiciously and ogling women. She went directly upto him, and in Hindi, asked him why he had molested her daughter, which he denied angrily. A heated argument followed, which led to the accused abusing the woman, who then grabbed hold of him and, with help from the locals, handed him over to policemen passing by in a van. This entire exchange took only 15 minutes.
The police called the young girl, who identified the accused, and showed them exactly where the offence took place. "The accused was identified as Mohammed Sajel Hussain, who is unemployed and resides in Vitthalwadi. We will also check his involvement in previous cases of this sort that took place in the subway," Inspector M. More of the Azad Maidan police station said.
After he confessed to the crime, Hussain was booked under Sections 354 (Assault or criminal force to woman with intent to outrage her modesty), 354D (Stalking) and 509 (Word, gesture or act intended to insult the modesty of a woman). He has been sent to police custody till 22nd February, said sub-inspector Rahul Mokate. He also stated that the police are now writing to BMC to ensure that more lights and CCTV cameras are installed inside the Metro Cinema subway.
Times really are changing. Sexual offenders, beware, because no one will sit idly by anymore. You commit the offence, we'll take care of it ourselves, and this brave mother just showed us how.