Mumbai has always boasted about the level of security and safety that it provides to women in the city. 
Now, women can walk around at night with even greater confidence as Mumbai Police, upping it's safety drive, is launching a new safety app for women called Pratisaad (response), reports Mid-Day.
The report says if you press the 'emergency icon' in the app, the alert will be sent to 10 on-duty policemen within a three-kilometre radius and also the senior inspector of the nearest police station.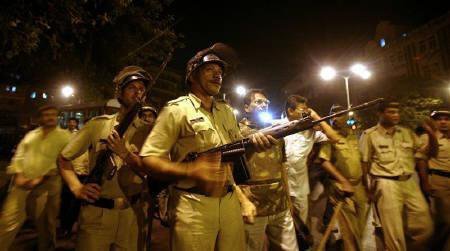 As soon as the concerned personnel receive the message, the cops would report to the location within seven minutes. 
This app is reportedly the brainchild of state DGP Pravin Dixit, who speaking to Mid-Day said, "We have implemented the app in some parts of Maharashtra and it is scheduled to be launched in Mumbai next week. Efforts are on to implement it in rest of the state as well. If it works, this will be very helpful for women." 
All you need to know about the app:
When in distress, click on the emergency icon in the app
A message will be sent to at least ten police officials from the local police station in a 3 km range, including the senior police inspector
Another message will go to the police control room
The app will identify the woman's exact location and the shortest route there
Any available officers will accept the request and reach out to the woman
All movements of the cops will be tracked by the control room and the woman will get updates of the same