While Delhi recently started recovering from the smog that has enveloped the city for long, it seems it's Mumbai's turn to battle polluted air now.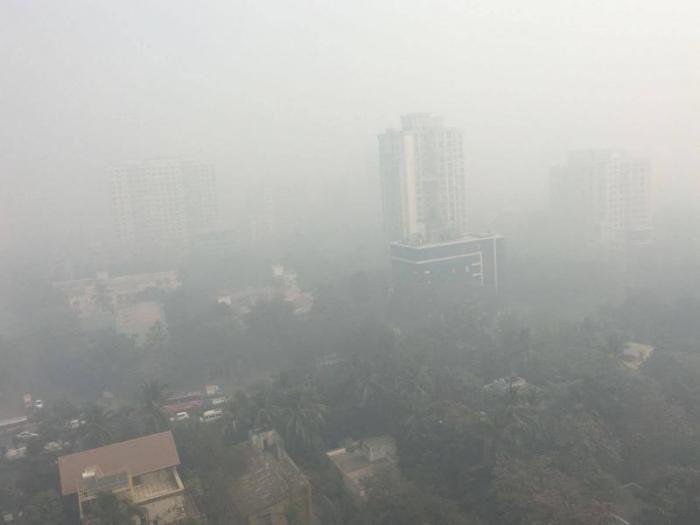 Mumbaikars woke up today to dense fog surrounding the city and greatly impacting visibility. It was noted that the Air Quality Index was recorded at 305, falling under the unhealthy category, as reported by the US Consulate Mumbai. 
This comes as shocking news, especially when Mumbai had received it's cleanest air in December with an AQI of 43, an after effect of Cyclone Okchi.
People were displeased to say the least, and many took to social media to express their concerns. 
It appears that even Mumbai is not so different from Delhi after all.