2018 is going to be very exciting for Mumbai!
After almost a decade of planning, the city is set to receive its first AC Local as a New Year's gift from Western Railways.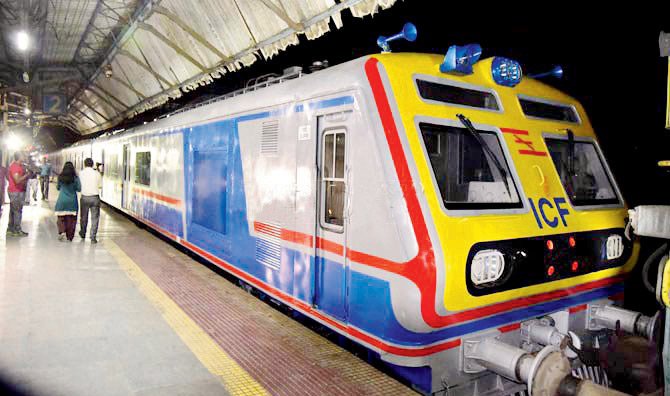 Railways Minister Piyush Goyal has announced that they will launch the first AC rake on 1st January, 2018. It will run 7 services daily.
The capacity will be around 5964 passengers, with seating for 1028.
The pricing will be the same as First Class Local tickets but season tickets are likely to cost 1.5 times that of the First Class ticket.
The trains will halt for 20-30 seconds at each station, and will have electrically operated automatic sliding doors. There will be one knob outside and one inside to open the train in case of emergencies.
Exciting times for commuters in Mumbai!