What happened at Mumbai's Elphinstone Road is tragic to say the least. 
As many as 22 people have been declared dead because of the stampede and several others have been injured.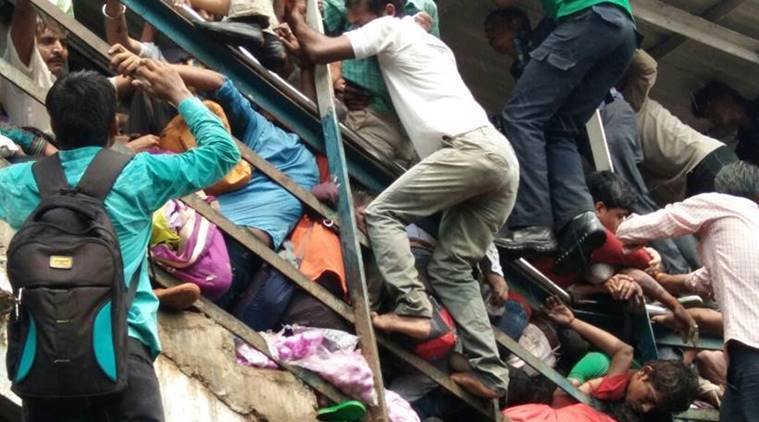 While India is on the road to getting bullet trains, this particular incident doesn't just serve as a block on that very road but also highlights how we desperately we need to improve the existing infrastructure to avoid such incidents and support new technology that comes our way.
Cartoonist Shreyas Navare came up with a striking cartoon on the current situation. His artistic description of the tragedy is both heartbreaking and thought-provoking.
Still think we're ready for a bullet train?