Ganesh Chaturthi is celebrated enthusiastically all over the country but no city can match the excitement level of Mumbai that celebrates the festival in a rather grand way. 
However, no one really cares about what happens once the visarjan is over.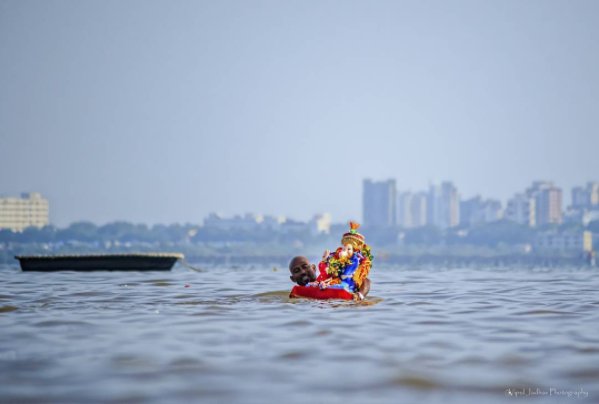 The truth is that after the visarjan, people just leave the beaches. What they don't think about is the mess they leave behind. The various idols that were prayed to are seen washing ashore along with garlands and plastic bags. 
But some Mumbaikars decided that this year will be different.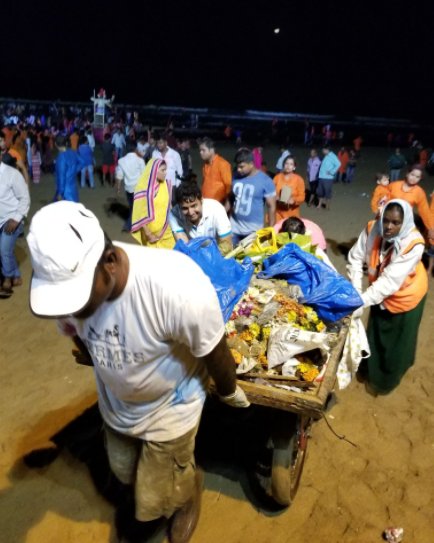 The cleanliness drive at the Versova beach headed by Afroz Shah pulls various volunteers each week. But this week, the number of volunteers was way higher than before as people came together to share the responsibility of keeping the beach clean.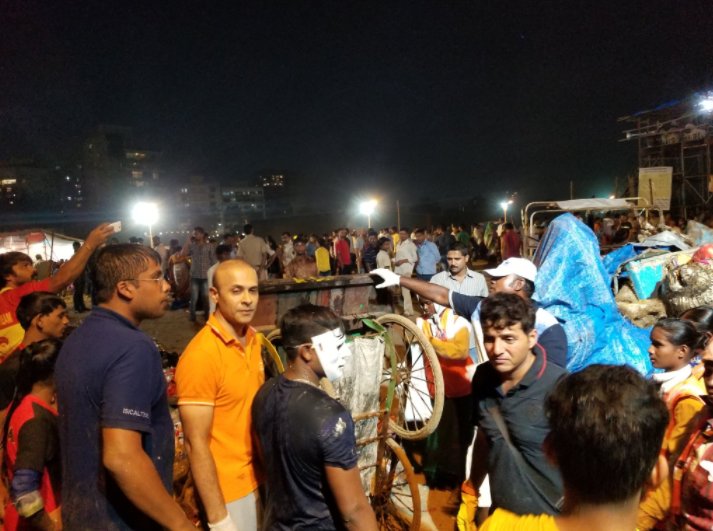 The volunteers included school and college students.
Given the amount of work, people spent the entire night and a few hours in the morning picking up waste. But the long work and tough hours did not deter the volunteers who made sure that the beach was spotless.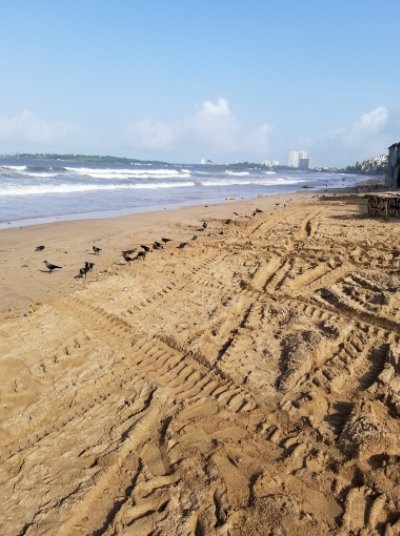 Thanks for teaching us how to serve our own city, Mumbai!