Muslim clerics in Rajasthan have ordered children of minority communities to boycott their classes if the government does not roll back mandatory Surya Namaskar.
The Rajasthan government recently introduced Surya Namaskar, a yoga exercise routine, to all schools in the State.
On April 21, around 120 Muslim clerics assembled in Ajmer to discuss the issue. They decided to take the government head on. They also plan to mobilise the minority communities against this matter, through sermons from mosques and other religious assemblies.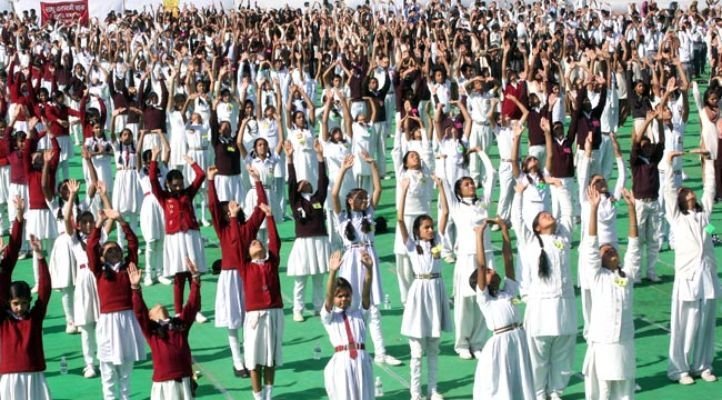 "We will educate Muslims through maulanas (clerics) of different mosques in the state that Surya Namaskar is against the religious beliefs of Islam," said Mohammed Hanif, vice president, Jamiat Ulama-e-Rajasthan in a Hindustan Times report.
He also said, " It is more important for us to save our religion than education at this juncture."
He claimed he has requested the government multiple times not to enforce policies or programmes that are against the religious tenets of minority communities, but they have fallen on deaf ears.
"We have filed a writ petition in the high court against the issue, which will come up for hearing on April 29," he said.
The government insists it has made this rule in order to help the academic enviornment in the schools and improve the mental and physical health of students. However, there are a number of civil rights groups that strongly oppose this programme.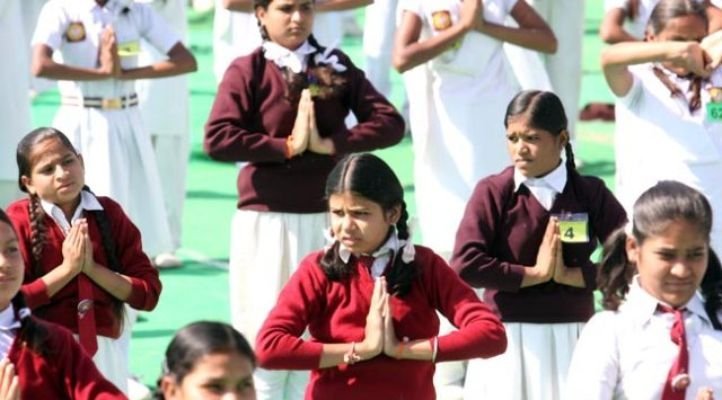 A government does not have the right to impose religion on citizens. That has been made very clear in the Indian Constitution. However, the matter here is slightly different: Is Yoga a tenet of Hindu religion ?
In Maharashtra the government banned beef, in order to stop the slaughter of cows. That decision was completely religiously motivated as cows are sacred to Hindu religion. However, many can argue that Yoga is not religious, in which case there is nothing wrong with the government's decision.
Are the Muslim clerics right in their decision to boycott the schools? Should they be offended by this imposition?
Suggesting that protecting their religion is more important than educating children with a healthy way of being, is a cause for concern.