Even as the debate continues over freedom of speech in the country, a prominent media house in Maharashtra faced violent protests for carrying what was deemed a 'derogatory image' aimed at offending the Muslim community.
According to reports, the offices of the newspaper Lokmat were attacked in a few locations in Maharashtra and copies of the Sunday edition were burnt after it carried a cartoon that irked some Muslim groups.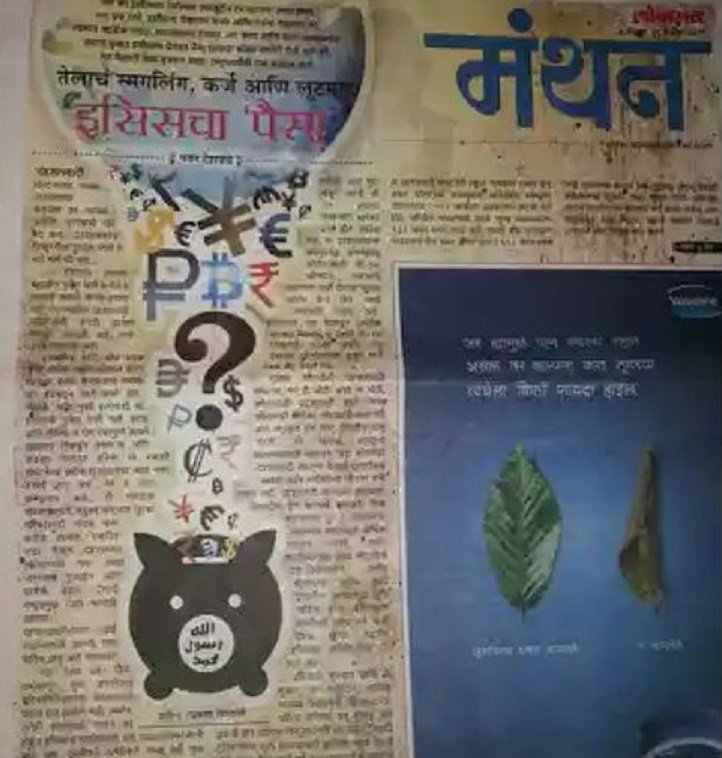 Source: Twitter
" The article and graphics – 'ISIS cha Paisa' (ISIS's money), that appeared in supplement Manthan of Lokmat , the Marathi daily, irked the members of the Muslim community," reported Deccan Herald .
According to India.com , the cartoon depicted the name of Allah and Prophet Mohammad in Arabic on the nose of a pig, an animal which is considered unclean in the religion. As pig is considered prohibited in Islam, the illustration was seen as blasphemous and aimed at hurting the sentiments of Muslims.
The piggy bank was painted in the same colours as the ISIS flag (black in colour) with the dreaded terror outfit's seal depicted in Arabic script.
Members of the community staged protests in Dhule, Nandurbar, Malegaon and other parts of Maharashtra outside Lokmat offices.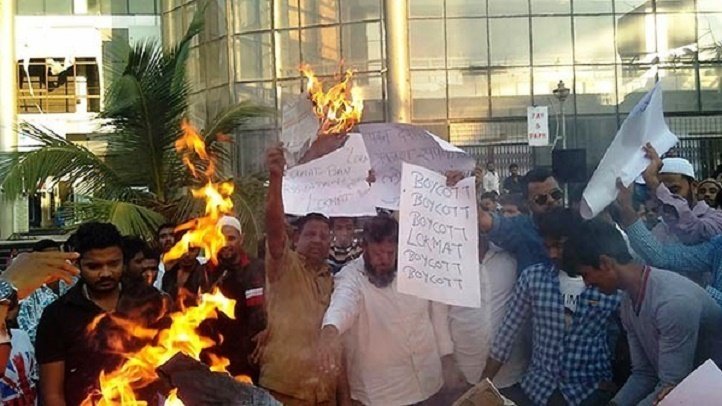 Source: Twitter
The editor of the daily has apologised for the image and has assured action against those responsible for the the publication of image. Security around all the Lokmat offices across Maharashtra has been beefed up, Zee News reported.
An FIR was also registered against the cartoonist and the editor of the newspaper.