A documentary on 2013 Muzaffarnagar riots in western Uttar Pradesh was screened on August 25, 2015 across India in protest to stalling of the documentary screening by the members of right-wing Akhil Bharatiya Vidyarthi Parishad (ABVP), an all-India student organisation, at Delhi University's Kirori Mal College on August 1, 2015.
The documentary Muzaffarnagar Baaqi Hai by Nakul Singh Sawhney revisits the riots that resulted in at least 62 deaths 93 injured and left more than 50,000 citizens, mostly Muslims, displaced. The documentary follows up the chain of events that led to the outbreak of communal violence in western Uttar Pradesh in 2013 and how the polarized atmosphere in the region gave an edge to Bharatiya Janata Party in 2014 Lok Sabha elections.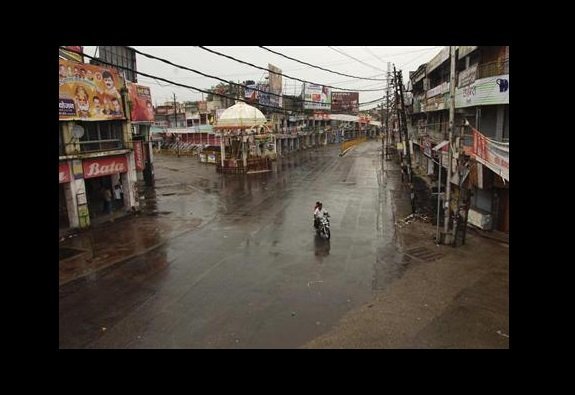 While the full documentary is not available on the Internet, a 12-minute trailer released on YouTube has gathered nearly 34,000 views.
Apparently, the film has not gone down well with right-wing groups who claim that the movie contains "anti-national" content. A documentary screening was stalled by Delhi University Students Union (DUSU) office-bearers led by ABVP activists in early August in Kirori Mal College .
There has been no official order from any government body or court calling for ban on the documentary.
The incident at the Delhi University college has barely impacted the documentary-makers. Instead, it has led the free-speech activists, students, civil society groups and cinema groups to launch an India-wide movement of screening the documentary publicly.
A Facebook page of an alternate cinema group Cinema of Resistance has been vigorously campaigning for facilitation of the documentary screening throughout India. According to the information posted on the page, the group has managed to organize 50 screenings, across 44 towns in 22 states of the country on August 25, 2010.
Watch the trailer of the documentary here:
Public has a right to know the truth and be informed.
Spread, share and organize.