Myanmar evacuated parts of a city after mudslides wiped away hundreds of houses and torrential rain threatened further damage in the worst floods to hit the country in decades.
At least 103 people have been killed and more than one million displaced by the flooding, according to the government and the UN Office for the Coordination of Humanitarian Affairs. It is the worst natural disaster since Cyclone Nargis killed nearly 140,000 people in May 2008.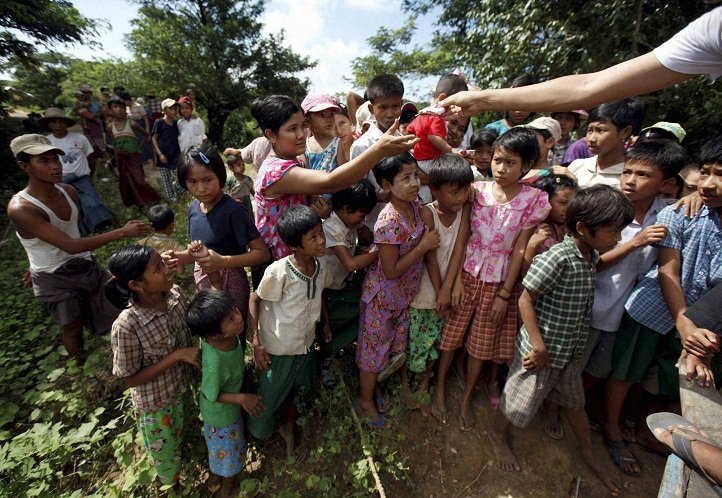 Five out of six townships in Hakha, population 50,000, had been hit by landslides and another 900 houses were in danger of being damaged, Nan Zamon said.
"We are carrying out the evacuation now, giving priority to people from the houses that are completely damaged," he said.
Hakha is 970 km (600 miles) to the northwest of Myanmar's largest city, Yangon, and is the capital of one of the poorest and least-developed regions.
The government has declared Chin and three other areas disaster zones and appealed for international help. At least a dozen countries have donated cash, with China dispatching a convoy of trucks with relief supplies, India and Australia flying in military aircraft to deliver supplies and the European Union and United States pledging funds for the relief effort.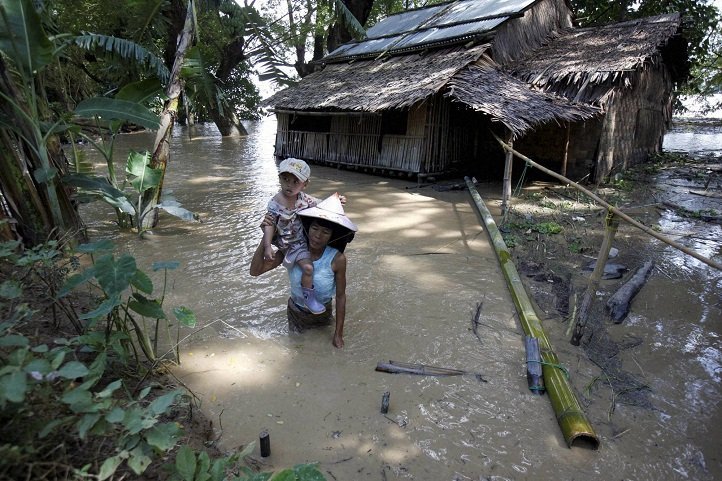 Nan Zamon said another 3,000 people from nearby villages were also being moved to temporary shelters at government buildings and churches.
"As the danger of landslides can grow bigger, we are trying to find a safer place for the people. At the moment, experts are conducting necessary geological surveys to find a safer and wider place for more people to move," said Nan Zamon.
The government has delayed the reconvening of parliament, initially scheduled for August 10, due to the floods. The parliament is scheduled to reopen on August 18 for the final session before elections set for early November.