Most of you would agree when I say that our parents didn't have the kind of travel opportunities we have. But they certainly deserve it.
Dakshina Murthy Krishna Kumar, a man from Mysuru pledged to visit almost all the temples in India with his mother. He also quit his job so that he can fulfill his mother's dreams.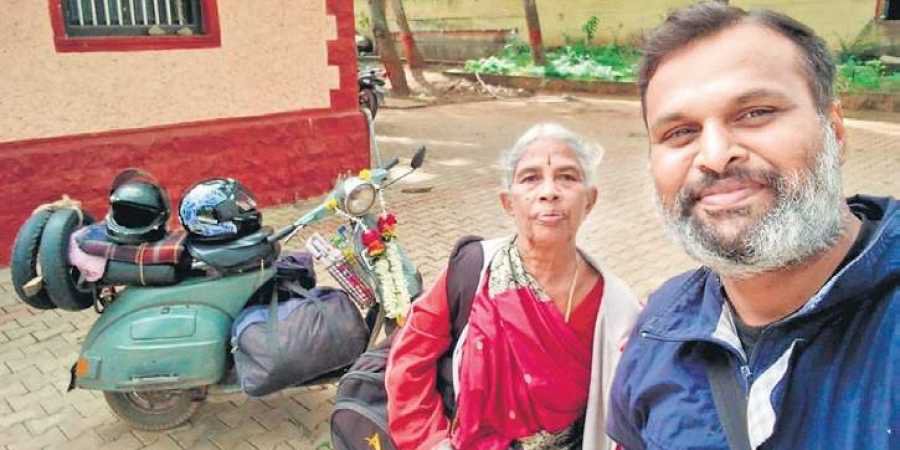 According to a report by TOI, he and his mother are undertaking this journey on his father's 19-year-old Bajaj Chetak scooter.
Touched by Kumar's love for his mother, business tycoon Anand Mahindra promised to gift him a Mahindra SUV. He tweeted:
A beautiful story. About the love for a mother but also about the love for a country… Thank you for sharing this Manoj. If you can connect him to me, I'd like to personally gift him a Mahindra KUV 100 NXT so he can drive his mother in a car on their next journey https://t.co/Pyud2iMUGY

— anand mahindra (@anandmahindra) October 23, 2019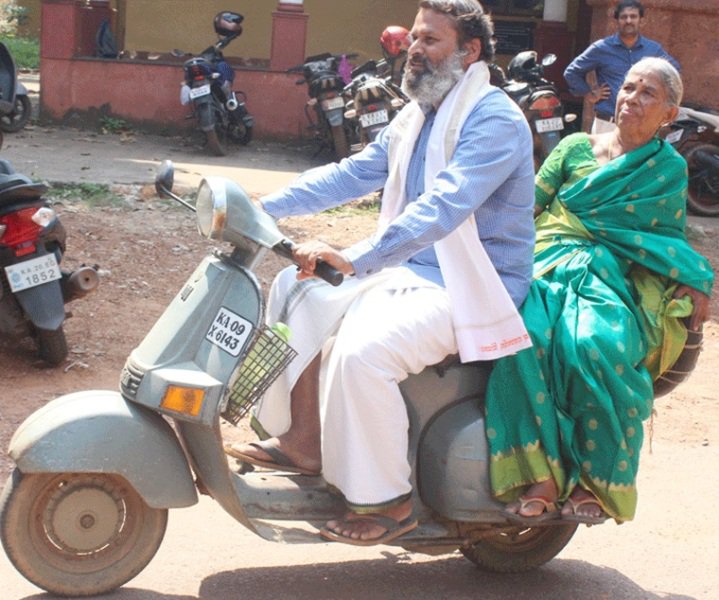 Kumar set out on the journey, along with his 71-year-old mother in January 2018 and together, they have visited most of the temples across Karnataka, as well as in Nepal and Bhutan.
In a conversation with TOI, Kumar talked about why he decided to travel with his mother. He said:
My mother had been stuck in the kitchen for the best part of her life. She had never visited any places outside Mysuru. So, I decided to take her on this pilgrimage.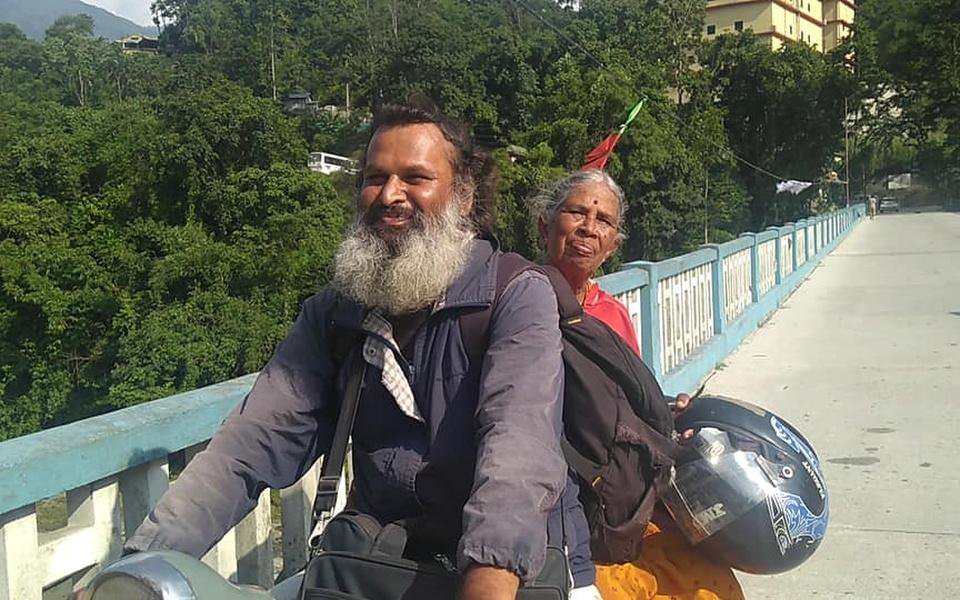 The mother-son duo travel in the mornings and evenings and stay in dharamshalas and temples. 
Also, at no point during the entire 48,000 km journey did their scooter break down. Kumar came up with this idea after his father's death when he saw his mother leading a lonely life.