We can barely live without a proper garbage disposal mechanism but this little town in Nagaland has seen mounds of garbage piling up for the past two months.
About 70 kilometers away from the state capital Kohima, the people of Pfutsero struggled to find a way to dispose off garbage after the only garbage-collecting vehicle broke down.
To make matters worse, the town committee of Pfutsero was dissolved in January this year, around the time of municipal elections. The elections could not take place due to opposition from the Naga tribes who stood against the reservation of women. This meant that the town had no one to take care of municipal issues.
In the given situation, Neingupe Maru, a constable, emerged as a messiah for the people of the town. The 28-year-old took matters in his own hands and now goes around collecting garbage in his old Maruti van.
Maru converted his van into a dumper and goes around collecting garbage from across the town. After the collection is done, he drives the vehicle to a dumping site located outside the town.
As an employee of the Nagaland Police, Maru works for long hours. However, that does not stop him from making sure his town is clean. In fact, on the first day of this task, it took him 21 trips to clean his town of all the garbage.
"I was concerned with the large amounts of garbage getting accumulated and was worried it could lead to an outbreak of some disease," Maru told Hindustan Times. 
"Sometimes, I clean the streets in the morning and sometimes on evenings depending on my duty hours. It takes 3-4 trips these days to clean the entire town," he added.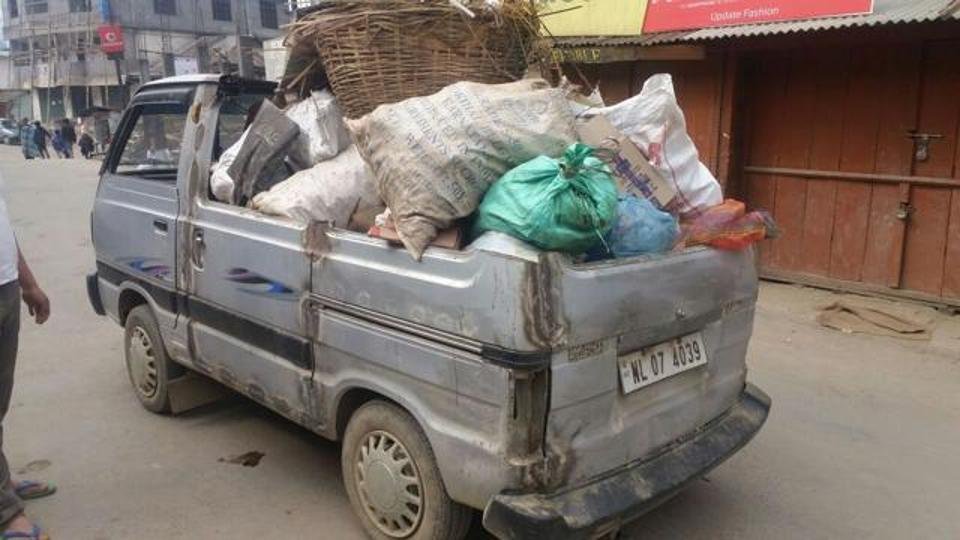 The young man is gaining no monetary benefits out of the exercise. He uses his own money for the petrol and things needed for garbage disposal. 
In a time when we're just not ready to take responsibility for our own affairs, we need to learn from this man.