On the morning of August 13, I walked into the Berhampore Mental Hospital with a few team members to meet some of the inmates of the hospital. The place I work for, the Anjali Mental Health Rights Organisation, had arranged a special Independence day programme for about 40 patients of the hospital. We keep organising such programmes throughout the year as apart of our initiative to help these patients find their way back to mainstream society.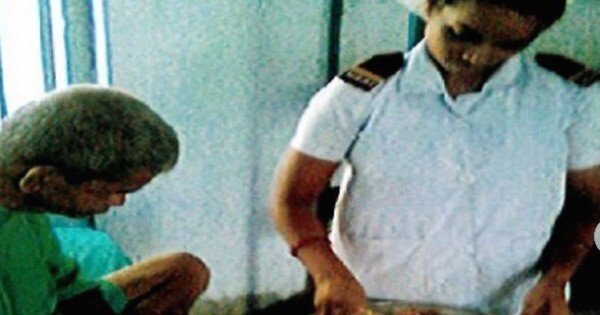 But as soon as I walked into the hospital, I had to cover my face with my dupatta. There was a stench in the air that made me almost throw up.
As I made my way to to the male ward, a feeling of dread enveloped me. I knew I was going to see something bad. The walls were covered with grime, the floor looked like it hadn't been cleaned for months.
When I walked into the male ward, I couldn't spot anyone for the first few seconds. Then, my eyes travelled to the furthest corner of the room. There were about half a dozen naked men crouched on the floor, their heads bent, murmuring something. At first, I didn't realise that they were naked and I was walking towards them. As I moved closer, I realised what they were saying. 
"Didi ashben na!" (Didi, don't come here)."
I quickly moved away and asked them why they were in this condition. They said they didn't have their clothes with them.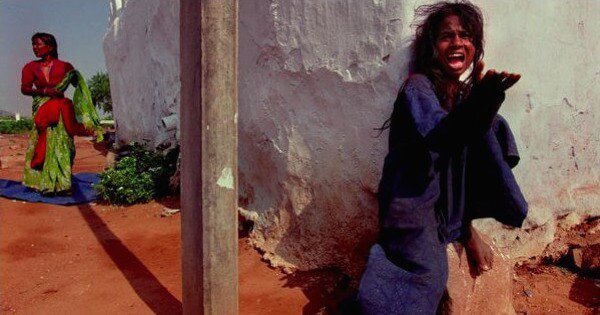 I rushed to female ward, fearing the worst. There, I found some women huddled on an iron cot, without any clothes. When they saw me, they started crying. I consoled them and asked them what was wrong. They said that their clothes were infested with lice and they had to take them off.
I looked around and saw that the iron cots were bereft of bedding too. The stench was worse now. I could smell urine and faeces now. I asked them how long had they been without clothes. They couldn't answer that question. Apparently, lice had infested even the beards of male patients.
Behrampore Mental Hospital has about 466 patients, with about 5-6 doctors attending to them. However, the patients claimed that not one doctor had visited them in months. I immediately made my way to the hospital superintendent's room, but it was locked.
I was feeling really helpless and I didn't know what would be the next logical step to take. This hospital has a record when it comes to human rights violation. We have received many complaints against the way they treat the patients, from the patients and their families. I asked to be shown around the hospital.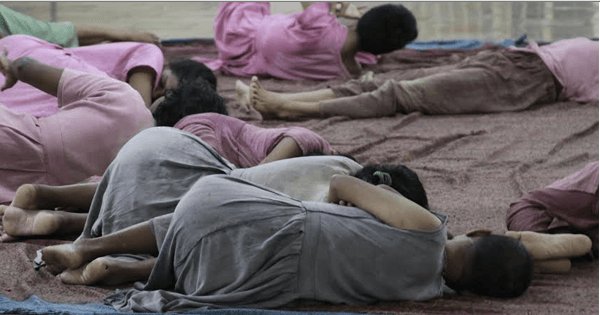 Needless to say, the toilets were in a deplorable condition. The floor was so slippery that the person who was showing us around slipped and fell as soon as he walked into the toilet. The commodes were overflowing.
I decided to stay till lunch time to see what kind of food is served to them. They were served a small heap of smelly, pebble-infested rice along with watery dal, some pumpkin sabzi and a small teaspoon of curd. When I asked the cooks why weren't they served any protein, they told me that the patients were given eggs for breakfast, lunch and dinner, but they started complaining of indigestion. That's why egg was no longer served to them.
That's when I told myself that I had to document this. The world should know how mental health patients are treated in government hospitals in this part of the world. I decided to take pictures of these patients. They were initially resistant, but I told them that this needs to be done. Eventually, they agreed to be photographed. 
I called up our founder, Ratnaboli Roy and sent her the pictures. I also contacted trusted media friends. Sashi Panja, the West Bengal minister of state for women & child welfare and social welfare contacted me, and asked me to tell her what I had seen in detail.
Today, I got a call from one of my colleagues from Berhampore who informed me that the patients are refusing to wear new clothes too because they fear it's lice-ridden. Evidently, they are really traumatised.
I hope this incident makes us question our attitude towards people with mental illness. The hospital staff would regularly make fun of these helpless patients. Even today, in this country, we appoint people who have not even been sanitised to the cause, as caregivers for mental patients. I am sure there are many more such hospitals in this country, we just don't know about them.
Anjali Bose is the project manager of the Berhampore unit of Kolkata-based mental health rights organisation, Anjali. Berhrampore is about 200 kilometres away from Kolkata.