Be it a birthday celebration or a rally, our political leaders never miss a chance to take jibes at each other. On the 100th birth anniversary of late Congress leader Girdhari Lal Dogra in Jammu on Friday, July 17, Prime Minister Narendra Modi took the opportunity to take a dig at Congress President Sonia Gandhi's son-in-law Robert Vadra.
Modi, without naming Sonia Gandhi, said Dogra did not give undue advantage to his son-in-law unlike 'some others these days'. Hailing Dogra for his achievements, Modi said 26 budgets were passed by Dogra as the Finance Minister of the state but he never favoured any of his family members, including his son-in-law Arun Jaitley, now the union Finance Minister in Modi's cabinet.
The Prime Minister praised the late leader for his selfless contribution to the society without indulging in nepotism. He said that national heritage should not be divided and all leaders who have worked and died for the nation should be given equal regard irrespective of their ideologies and affiliations.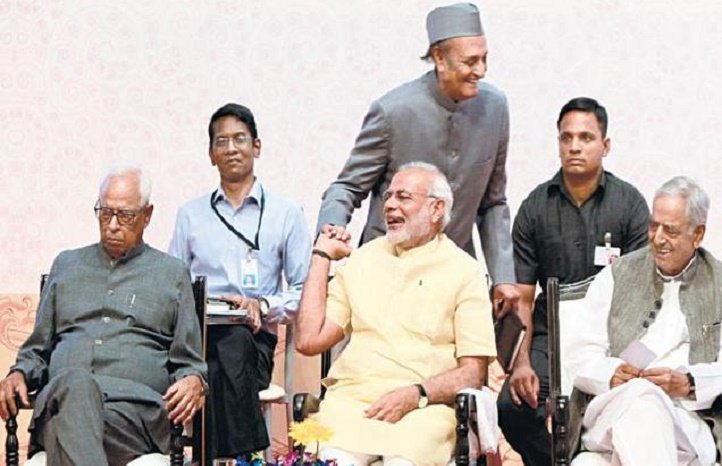 The profound admiration came as a surprise as G L Dogra was a leader from the Indian National Congress (INC), an organisation which has always been an arch nemesis of Bharatiya Janta Party (BJP).
However, Congress leader Ghulam Nabi Azad was quick to jump in defence and claimed the party's ownership over Dogra, Azad described him a '24 carat Congressman', who never 'compromised with regionalism, casteism and communalism'.
Besides others, the top political faces who participated in the function included Finance Minister Arun Jaitley, Jammu and Kashmir Governor N N Vohra, Chief Minister Mufti Mohammad Sayeed, leader of Opposition in Rajya Sabha Ghulam Nabi Azad and senior Congress leader Karan Singh.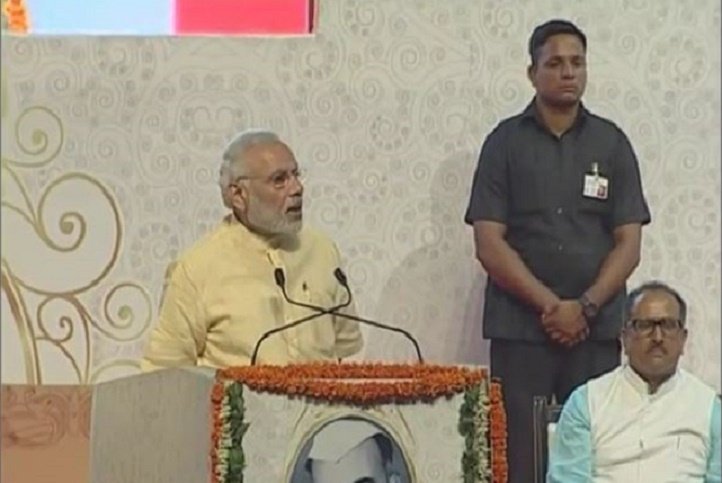 Modi throughout his speech continued with his veiled attacks on Gandhis. "Both (Dogra and Jaitley) took their own routes in public life. But today, we know what kind of talk is going on because of son-in-laws," he said in an obvious reference to Robert Vadra.
The event was laced with many subtle yet apparent opportunistic connotations which has always been the basis of our political structure.
J&K; CM Mufti Sayeed delivered his words of wisdom when he rightly said, "Politics is managing contradictions, it is the art of possibilities."
(With inputs from agencies)