Recently, NASA 
released 
a remarkable picture of the ISS (International Space Station) passing right in front of the Sun. The picture was shot by photographer 
Rainee Colacurcio
 from Edmonds Beach in Washington and it was chosen as the picture of the day by NASA. 
From time to time, ISS does photo bomb the Sun given the fact that it orbits the Earth every 90 minutes but getting the timing right is something that is really difficult. 
To get the desired image one needs to have their equipment ready and it needs to be placed in exactly the right position in order to get a good image. 

However, in this case the picture is actually a composite of 

two different images

. The first image captured the ISS crossing the Sun while the second image was captured in a way to highlight the Sun's surface, immediately after the first image was taken. 
These two separate images were then 
superimposed
 and colourised in order to give a truly breathtaking picture.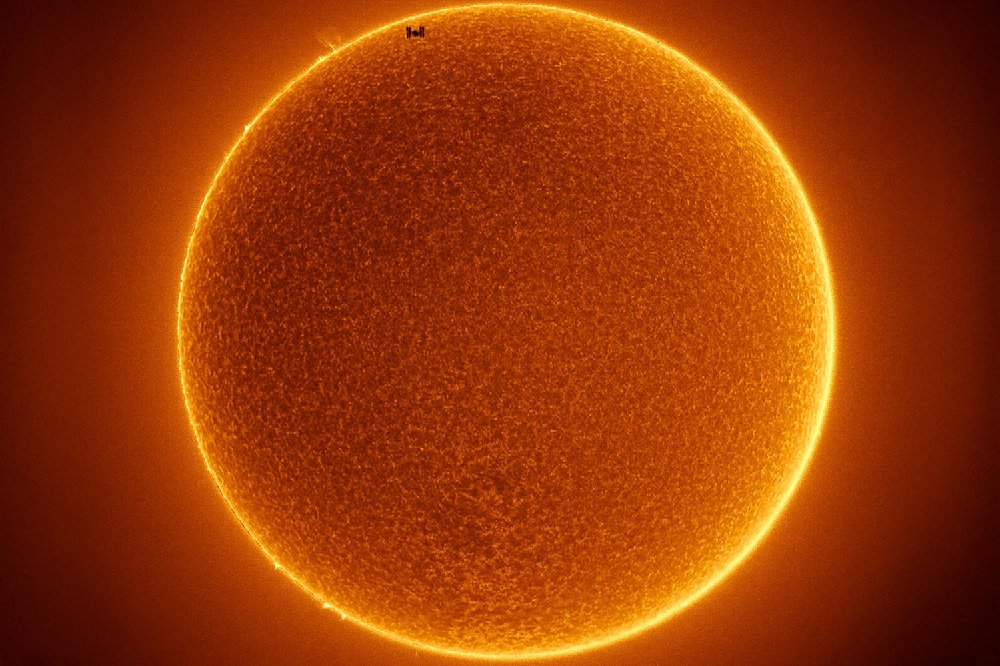 Observers in Wyoming 
captured
 a similar silhouette of the ISS like this back in 2017 when it was spotted passing in front of the sun, during a solar eclipse.