Humankind has achieved great things, and on July 14 it achieves another. On this day a NASA spacecraft called New Horizons flew by Pluto at 7:49 am ET (5:19 pm IST). New Horizons is the first spacecraft in history to ever visit the dwarf planet, and it has been a long time coming since New Horizons has been in space for 9 years.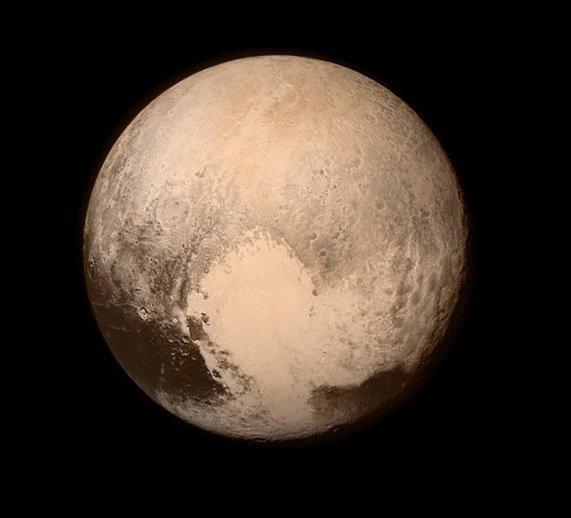 NASA will stream live countdown of the event starting at 7: 30 am EST, followed by a briefing on the mission at 8:00 am to 9:00 am ET.
It is important to note that the countdown will not show live footage of the spacecraft moving by Pluto,as no telescope has been invented as yet that is strong enough to see the piano-siezed spacecraft in enough detail. Also the spacecraft is about 4.5 light hours away from Earth, so its coverage of the flyby will take at least 4.5 hours to reach us.
SNEAK PEEK of gorgeous Pluto! The dwarf planet has sent a love note back to Earth via our New Horizons spacecraft, which has traveled more than 9 years and 3+ billion miles. This is the last and most detailed image of Pluto sent to Earth before the moment of closest approach – 7:49 a.m. EDT today. This same image will be released and discussed at 8 a.m. EDT today. Watch our briefing live on NASA Television at: http://www.nasa.gov/nasatv The high res pic will be posted on the web at: http://www.nasa.gov. This stunning image of the dwarf planet was captured from New Horizons at about 4 p.m. EDT on July 13, about 16 hours before the moment of closest approach. The spacecraft was 476,000 miles (766,000 kilometers) from the surface. Image Credit: NASA #nasa #pluto #plutoflyby #newhorizons #solarsystem #nasabeyond #science
This also means that when New Horizons reaches the closest point it will be too busy to send a message to scientists that it has reached. The message will be sent later, at around 8:53 am ET.
Feature image source: Reuters