Maharashtra is suffering its worst drought in 100 years and the acute crisis has now left Ramkund, the sacred bathing ghat on Godavari, waterless.
It's after 139 years that Ramkund, the epicentre of the Kumbh Mela in Maharashtra has dried up, reported Times Of India. The sacred ghat sees a large of number of pilgrims who come here daily to take a daily bath and also to immerse the ashes of their kin who have passed away.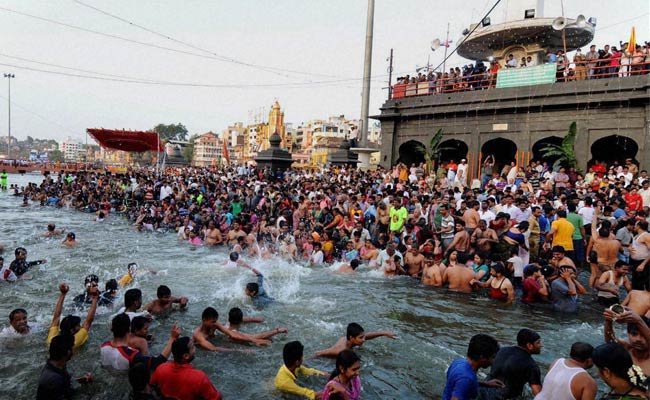 As Gudi Padwa (the first day of Chaitra month marking the beginning of the new year according to lunisolar Hindu calendar) falls on April 8 this year, thousands of pilgrims are expected to take a holy dip in the ghat but will be left disappointed.
The cemented Ramkund has now become a playground for children who play cricket and football there, Nashik Municipal Corporation's Deputy Mayor Gurmeet Bagga told IANS.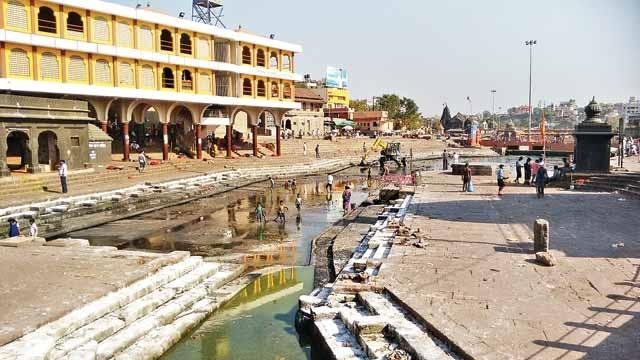 Meanwhile, Satish Shukla, Chairman of a priests' organisation called Purohit Sangh has urged the civic officials of Nashik Municipal Corporation to replenish Ramkund so that the rituals which are to be performed on April 8 don't fall apart.
While the authorities are mulling options, Shukla has asked the municipal corporation to stop the boating activities at Gandhi tank and transfer the water to Ramkund instead. He has also suggested authorities draw water from the seven wells concealed in concrete near the Ekmukhi Datta Mandir, reported DNA.
(Feature Image Source: Twitter/Times Of India)