Congress candidate Navjot Singh Sidhu has bagged a sweeping victory in the Amritsar East seat, defeating nearest rival BJP candidate Rajesh Kumar Honey by a whopping 42,809 votes. 
The cricketer-turned-politician, who joined Congress this year, polled 60,477 votes while Honey got just 17,668 votes. AAP candidate Sarabjot Singh managed to get just 14,715 votes.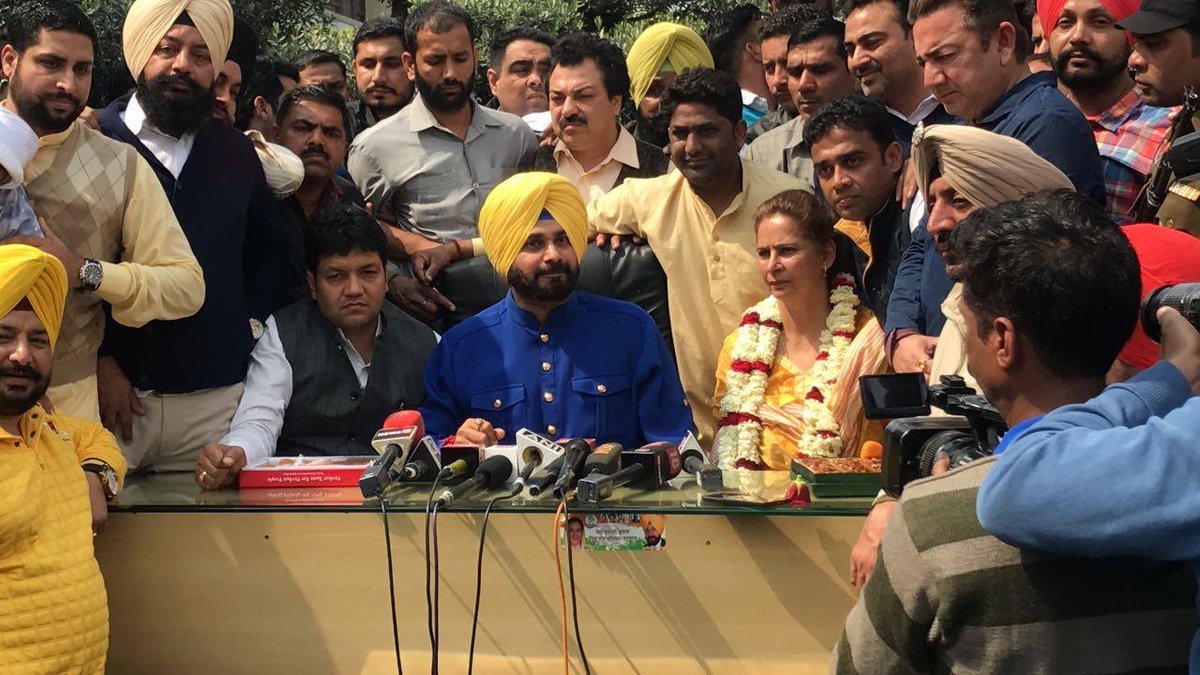 According to reports, the victory might be an important one as Sidhu may be up for consideration for the post of Deputy Chief Minister, though nothing has as yet been announced. 
The Congress Party swept polls in Punjab, wresting power from the incumbent BJP-Badal government, which had been in power for a decade. 
After the results, Sidhu thanked the Congress party, crediting the victory to party Vice President Rahul Gandhi, CM candidate Captain Amarinder Singh and Priyanka Gandhi. 
Amritsar East was earlier held by Sidhu's wife Navjot Kaur Sidhu, who won in 2012 assembly polls on a BJP ticket. 
In his characteristic style, the cricketer-turned-politician claimed himself to be a 'soldier in Rahul Gandhi's army'.
He further added that the Aam Aadmi Party lost in Punjab because party chief Arvind Kejriwal's intentions hadn't been 'pure'. 
(With inputs from PTI)
Feature Image Source: PTI