At least three people have died in Guwahati so far and nearly 14,000 have been affected in three districts of Assam in floods that has engulfed the state in the past couple of days.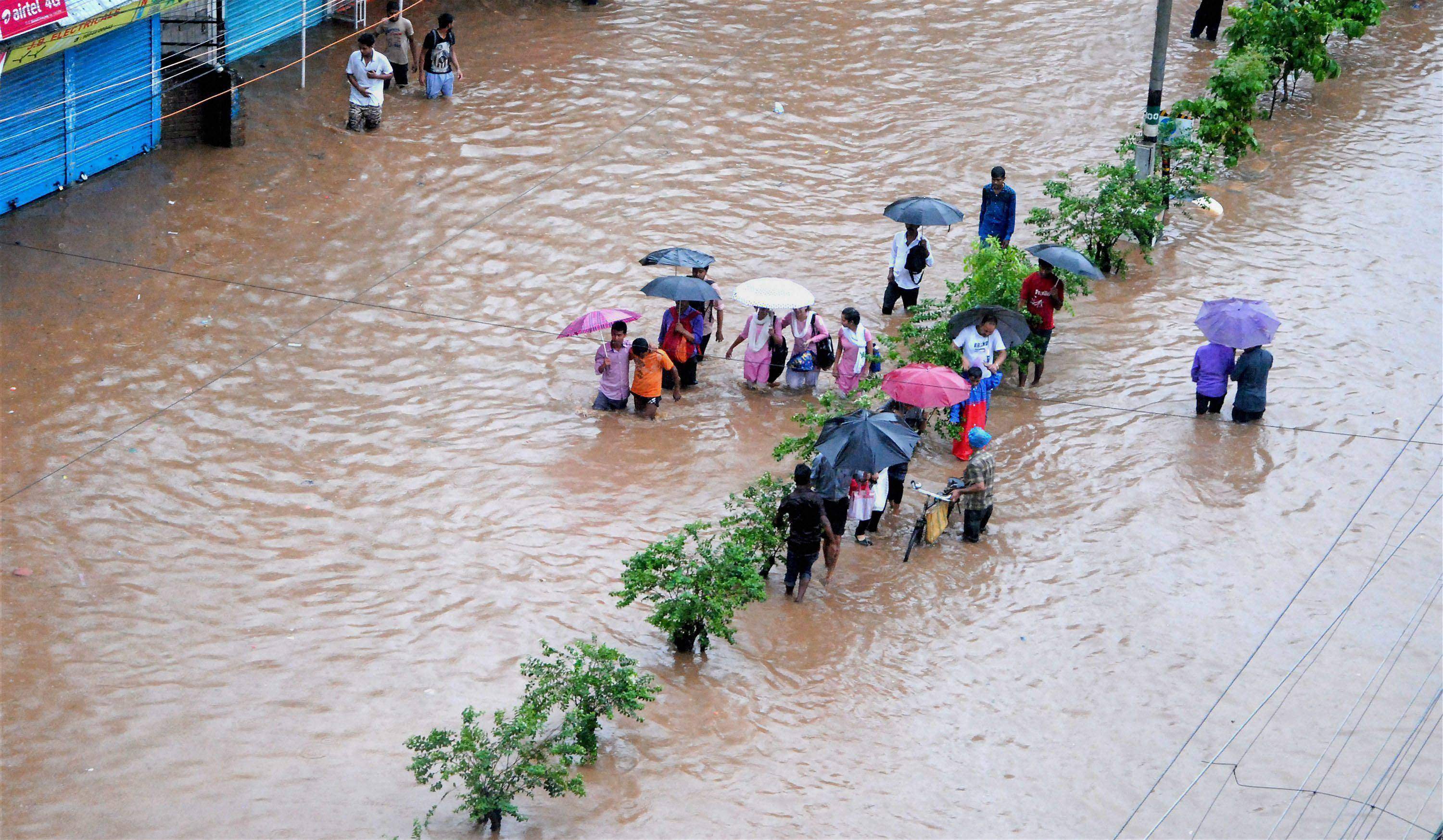 In Guwahati, a day after three persons died due to electrocution and drowning after heavy rains lashed the city, the Kamrup Metropolitan District Magistrate ordered probe into the deaths.
The district administration has declared a compensation of Rs 4 lakh each to the families of the deceased, an official release on Wednesday said.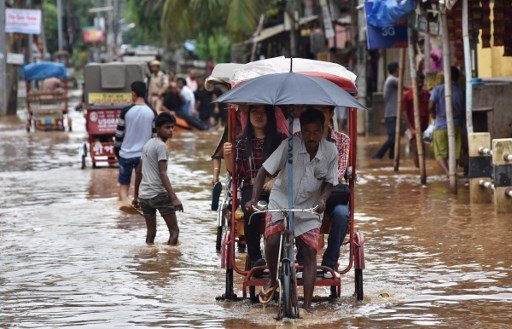 Kamrup (Metro) district deputy commissioner M Angamuthu told Indian Express Guwahati registered an unprecedented rainfall causing wide spread inundation of the entire city on Tuesday. 
"While three lives were lost during that period due to various reasons like electrocution and drowning, several incidents of landslide also have occurred," he said.
The Lakhimpur, Darrang and Hailakandi district of Assam have been hit by floods affecting nearly 14,000 people in 39 villages there, a report from the Assam State Disaster Management Authority (ASDMA) stated today.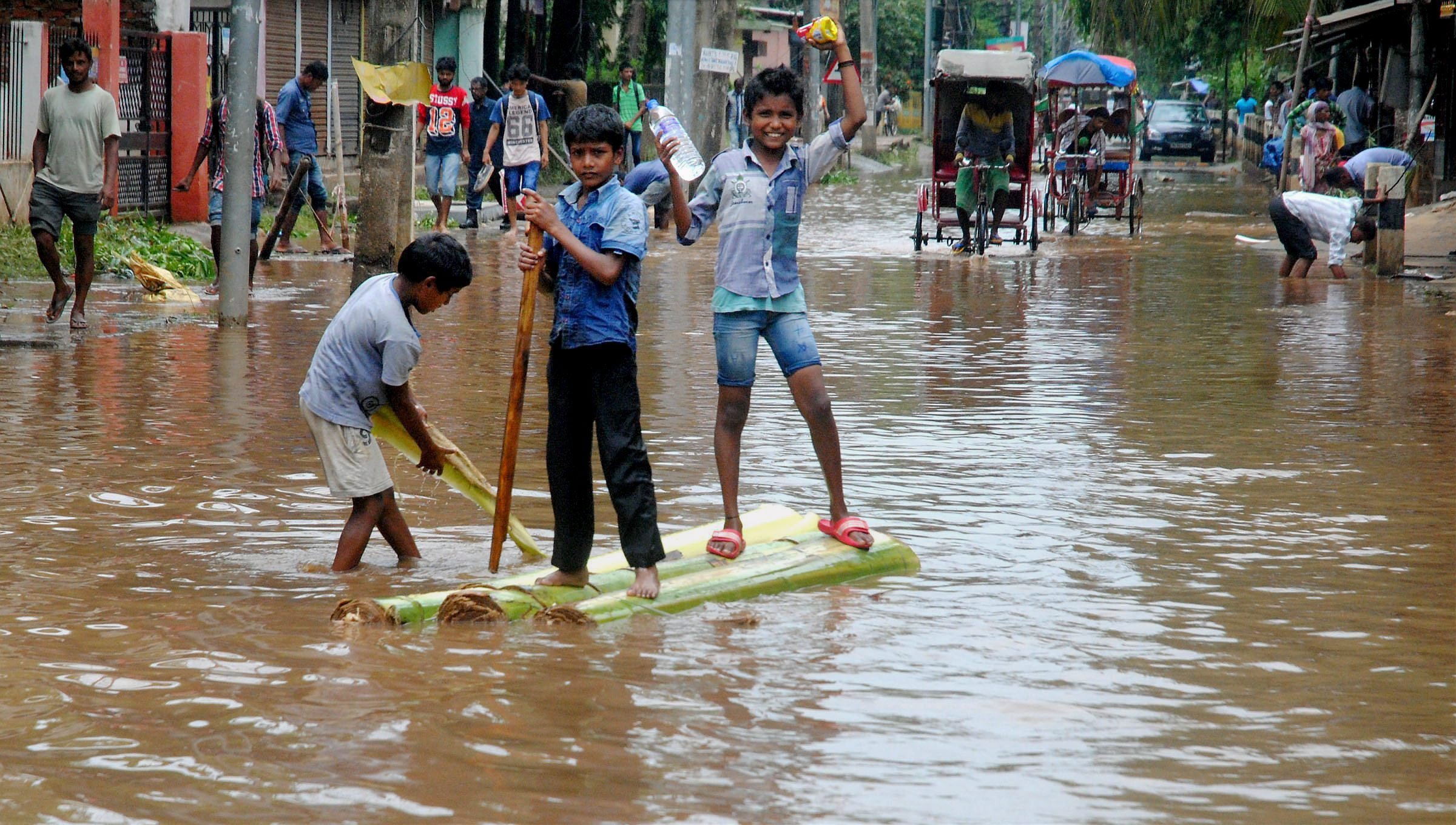 Over 400 hectares of farmland with standing crops have been inundated due to incessant rains in the three districts.
In Hailakandi district, two breaches in embankments have occurred in Rajeswarpur Part I and VII due to the rising waters of Katakhal river, while the Sunacherra-Rupacherra road has been closed as swelling waters of the Dhaleswari river have submerging it, the ASDMA report said.
The SDRF has pressed 10 boats to rescue 400 marooned people from there, the report said, adding that relief materials have been distributed among the flood-affected people.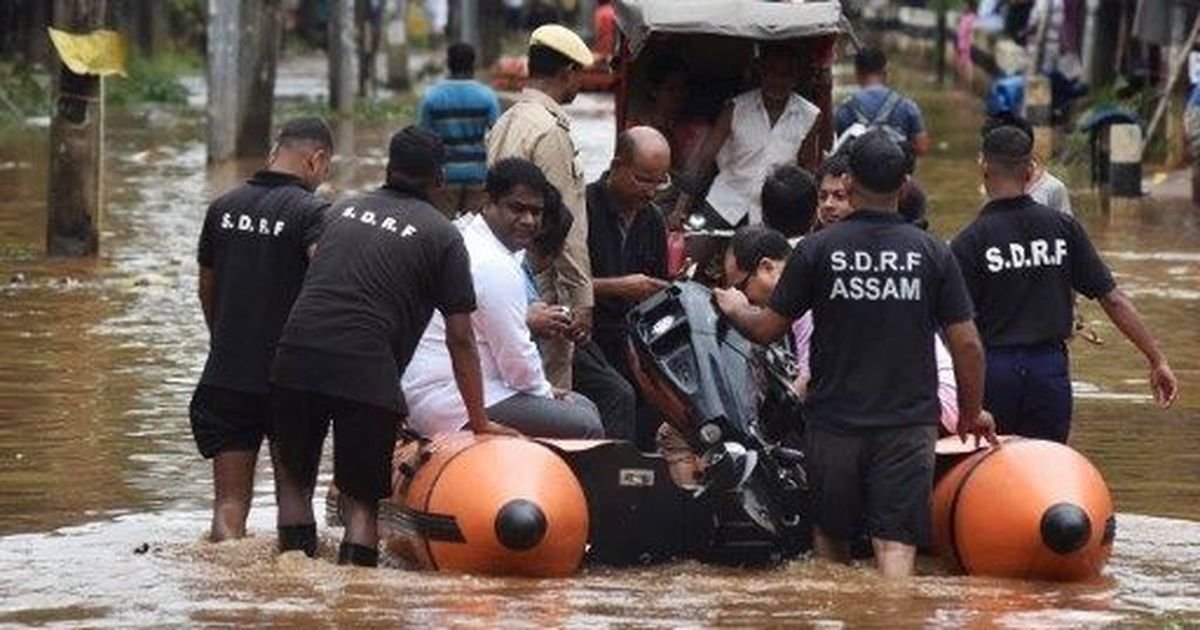 Chief Minister Sarbananda Sonowal directed the district administration, GMC, water resources department, PWD and other agencies to take prompt action.
The release said more than 2,000 people were affected due to landslides and water-logging in the city and the SDRF has evacuated about 500 people.
Other states 
Several other north eastern states are taking stock of the situation following incessant rains since the last three days, which has triggered flash floods and landslides.
Mizoram Chief Minister Lal Thanhawla Wednesday set up a high-level committee chaired by state Home minister R Lalzirliana to assess the flood situation in the state where eight persons have died.
The swollen Khawthlangtuipui river in has submerged over 350 houses in Tlabung sub-division in Lunglei where eight persons died after flash floods caused by heavy rainfall wrecked havoc on Tuesday.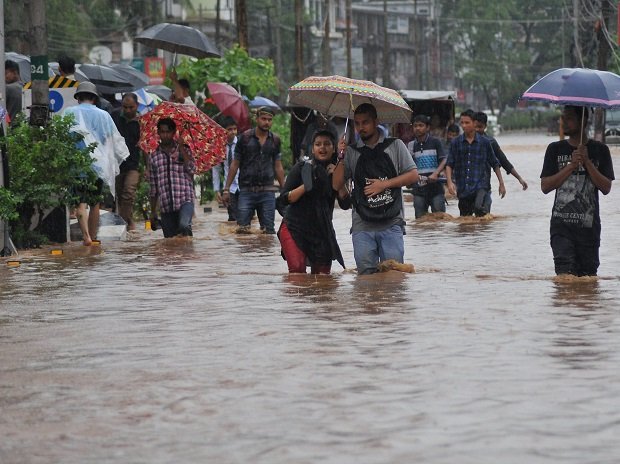 Disaster Management and Rehabilitation department officials estimated that over 2,000 families were affected by the floods.
The chief minister said the government has been collecting detailed information from all districts and is yet to receive a full report due to snag in communication lines.
The whole of south Mizoram – Serchhip, Lunglei, Lawngtlai and Siaha districts and eastern Champhai district bordering Myanmar remained cut off from the rest of the country for the third day on Wednesday due landslides at many places.
Landslides at several places in Aizawl city prompted the state government authorities to evacuate over 50 buildings and shift around 100 families to safer places.
Around 10 buildings have submerged in the swelling waters of the Tlawng river.
Power supply lines have snapped and telecommunication network remained disrupted in the state capital due to landslides and heavy rains.
Bangladesh
Heavy rains have triggered a series of landslides and floods in Bangladesh and neighbouring northeast India, killing at least 156 people over two days, and officials warned on Wednesday the toll could rise.
The latest casualties come weeks after Cyclone Mora killed at least seven people and damaged tens of thousands of homes.
Reaz Ahmed, head of the department of disaster management, said many people were still missing in the landslide-hit districts and the death toll could rise further as rescuers search for bodies. 
The toll included four soldiers trapped by a landslide during a rescue operation in Rangamati, he added.
(With inputs from agencies)
(Feature image source: PTI)