This is it. Neil Nitin Mukesh has finally arrived. If this report in Mumbai Mirror is to be believed, the actor has bagged a role in... *hold your breath*... Game of Thrones .
If this turns out to be true, the flailing actor will officially have bragging rights to the world's most popular TV show. And guess who he owes this brilliant offer to? Prem Ratan Dhan Payo!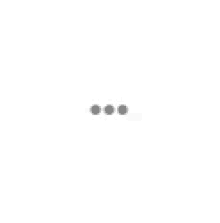 What our over-imaginative minds came up with!
Wondering how a Salman Khan starrer led to a role in GoT? Well, the film's action director Greg Powell is currently the stunt director of Game of Thrones. Turns out young Neil impressed him so much he offered him a role in the hit show.
"Greg has directed two sword-fighting sequences in PRDP for which I had to train for over a month in order to get the stance and wrist movements right. He seemed pretty impressed with all the hard work I put in and made the offer when we were shooting for the climax scene a few months ago. I play a royal in both and also feature in combat scenes," says Neil, who just happens to be a huge fan of GoT.
Obviously, Twitter went berserk over the 'three-named' actor joining GoT:
Remember Jail ? It's OK if you don't... We had to Google that forgettable film as well. Apparently, Neil went full monty for that 2009 film and that seems to have prepared him for any upcoming nudity in GoT. "I have gone nude for Jail, so why not for this? I am okay with it if it's required for my character. I am not intimidated by it as an actor," Neil expressed. Hope the producers are reading this.
Someone from the show's production team is expected to come down by the month-end for further discussions. Here's hoping he doesn't die. Soon.