Mamata Banerjee's cabinet approved a resolution on Tuesday to change the name of West Bengal to 'Bengal' in English – one of India's official languages.
For the state's Bengali name, the choice is between "Bangla" or "Bongo", as announced by state minister Partha Chatterjee.
But that is just half the truth. The fact is, what chief minister Mamata Banerjee might really want as her state's new name is 'AAAA Bengal'.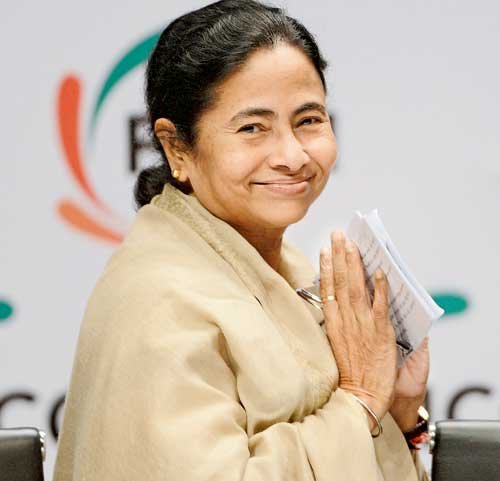 Don't believe us? Just consider what prompted Mamata to seek name change in the first place. Is it because despite being located in the east of India, the state is called West Bengal? 
Turns out, it's not the case. 
Reports say it is because the TMC chief is fed up with having to speak last, or not at all, at meetings of Indian regional leaders.
"The feisty Banerjee, 61, had complained that she barely got a chance to speak in meetings with Prime Minister Narendra Modi because West Bengal came at the end of a list of India's 29 states arranged alphabetically," says this report.
So if Mamata is looking for a chance to speak up first and not left twiddling her thumbs waiting for her turn, she'll have to beat three states conveniently placed at the top: Andhra Pradesh, Arunachal Pradesh and Assam.
The best bet is to add multiple A's before Bengal, thus catapulting it to the most privileged spot and ensuring it stays there.
Of course, it's a joke.
But on a serious note, what she can consider is renaming the state as 'Aamar Bengal'. It means 'My Bengal'. 
It sounds good, makes sense, and takes away the top spot.