Nepali authorities urged thousands of villagers on May 24, to move to safety after a landslide likely triggered by recent earthquakes blocked a river, raising fears of a devastating flash flood, officials said.
The landslide at Ramche village in Myagdi district, about 140 km (90 miles) northwest of Kathmandu struck on May 23 and blocked the Kali Gandaki River.
If a large volume of water was to build up and break through the blockage, downstream floods could reach as far as India.
"We have asked villagers along the river side in these districts to move to safer places," interior ministry official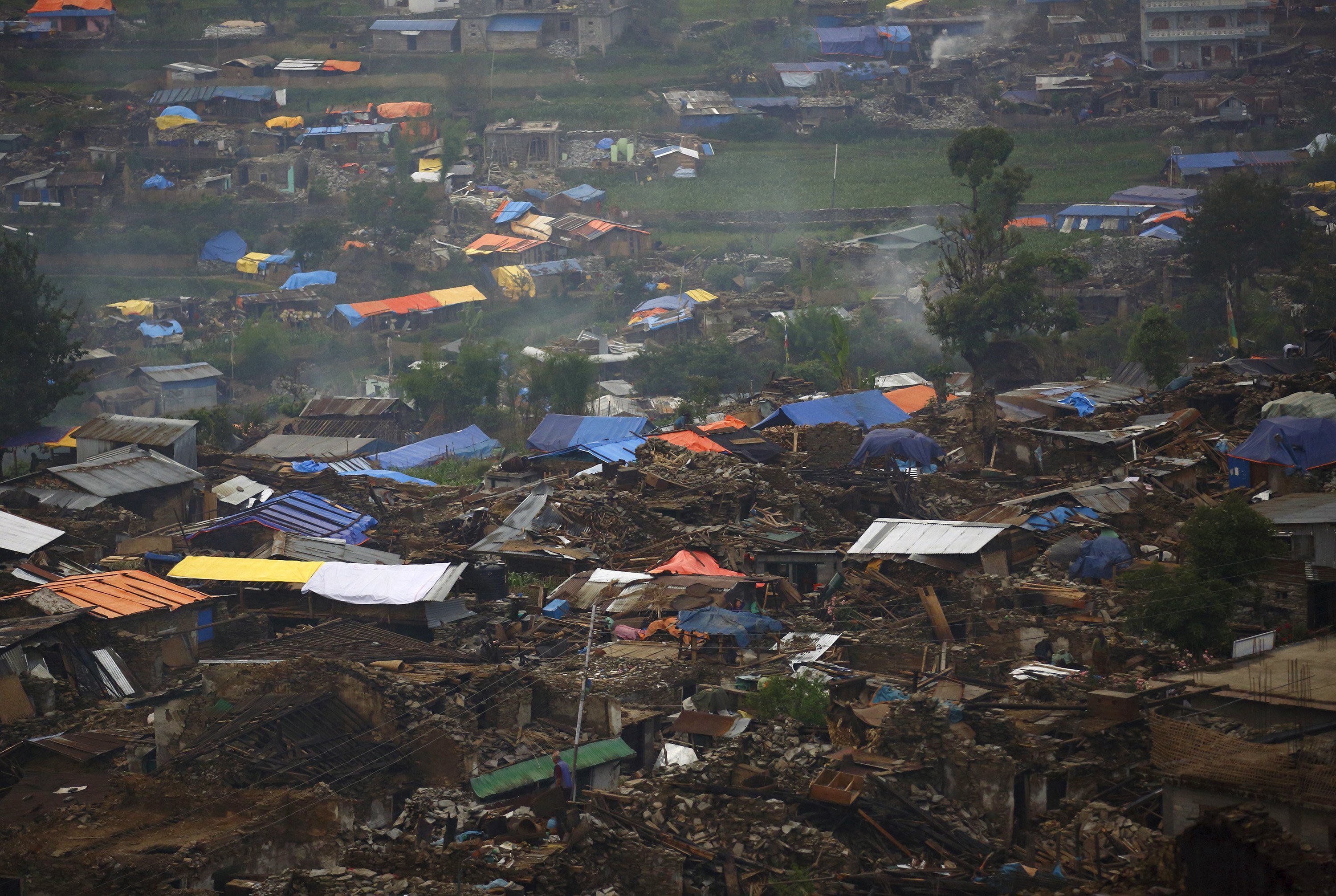 The river flows into India where it is known as the Gandak.
A big earthquake hit Nepal on April 25, triggering numerous landslides and avalanches and killing more than 8,000 people. A second quake hit the mountainous country on May 12, killing scores.
"Mountain slopes have become fragile due to earthquakes. This could be a result," Dhakal said of the landslide.
Police official Kamal Singh Bam said army and police personnel had been sent to the site.
"The water level is rising fast. Police and the army will try to open it," Bam said.
Witnesses reached by telephone said the landslide swept away about two dozen houses but officials said they had no reports of casualties.