Just a week ago Gaurika Singh made headlines for becoming the youngest athlete competing in the Rio Olympics. Representing your country in the Olympics at such a tender age is no easy feat. It comes with its fair share of nervousness and pressure to perform. Add to it the stress of dealing with a ripped suit just when the event is about to begin! Anyone would be sweating nervously in that situation, right?
Not if you are Gaurika Singh. The young swimmer, all of 13 years and 255 days, handled the situation pretty swiftly and maturely.  
The youngest Olympian at the Rio games ripped her swimsuit just a few minutes before her race was about to begin, but she managed to win her heat despite that setback!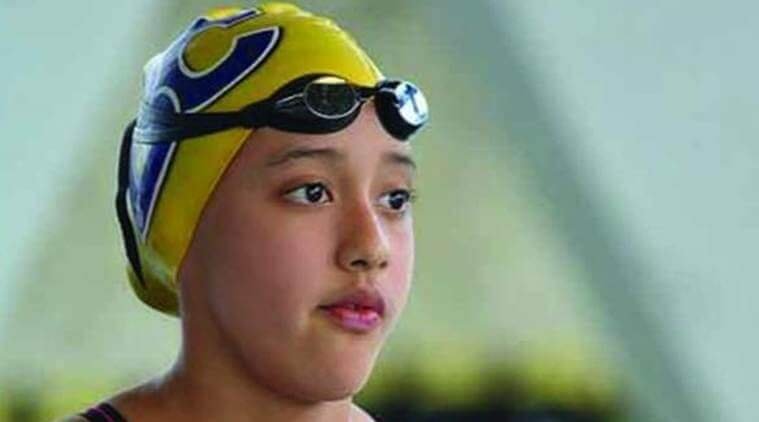 Gaurika was only 2-years-old when she moved to England. Soon she developed an interest in swimming and became the youngest person to represent Nepal, her native country, in the Olympics among more than 10,000 athletes. At the games, she wasn't able to bring her regular coach, Rhys Gormley, to Rio. So when she realised that she had ripped her suit, she immediately called him up to talk about how to deal with the situation!  
"Before my race I ripped my suit so I had to ask him whether or not I should change it. I was trying to pull it up and my nail went through the suit. He's been texting me and sending me instructions", she said.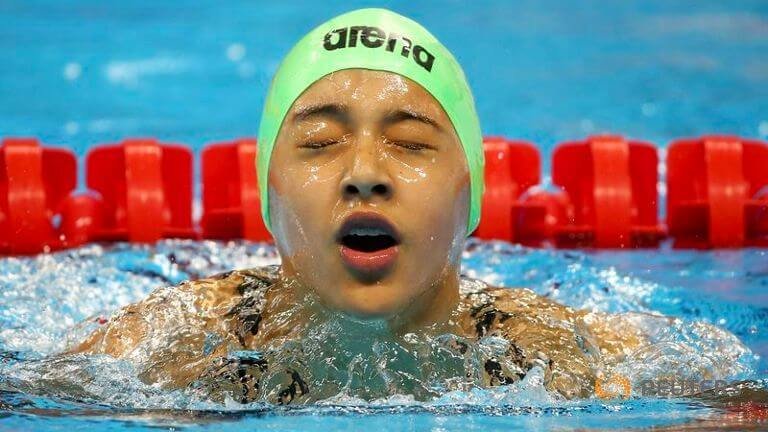 Even the last moment glitch could not deter Gaurika from winning the race. She quickly changed into a new swimming suit before hitting the waters and finished first! Gaurika also survived the Nepal earthquake in 2015 that left around 9000 dead. Her entire family had to take a shelter under a table in order to survive the calamity. This time too, she proved that nothing could prevent her from winning! 
"It was amazing just looking up at that board and seeing my time", she said.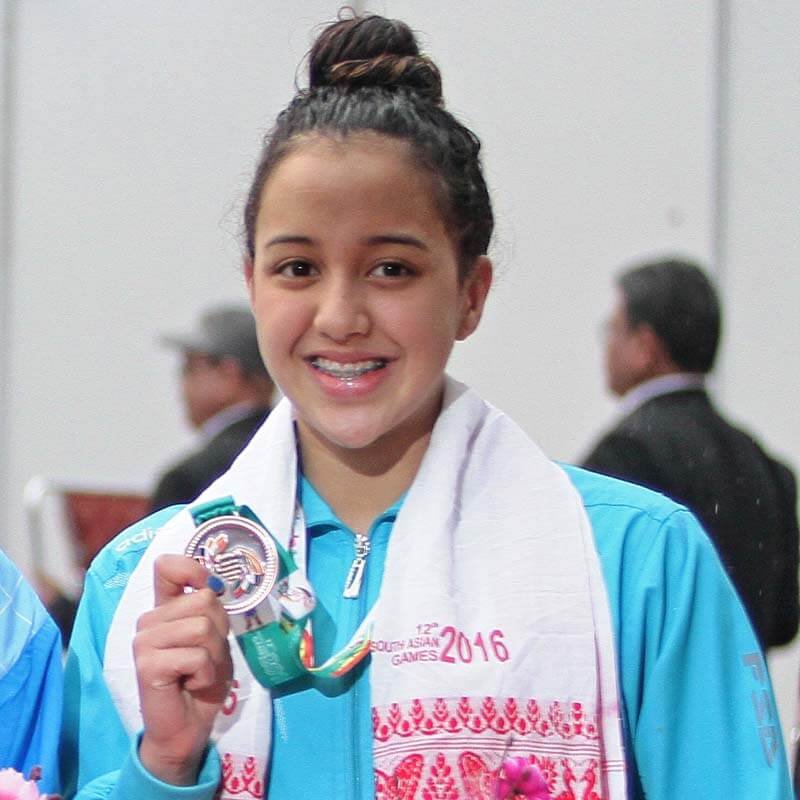 Well done Gaurika. You've come a long, long way!