Tens of thousands of students in Nepal carrying placards and chanting slogans formed a 27-km-long human chain in Kathmandu on Friday, against a blockade by Indian- origin Madhesi protesters in the southern plains that has led to shutting down of several schools due to severe fuel crisis.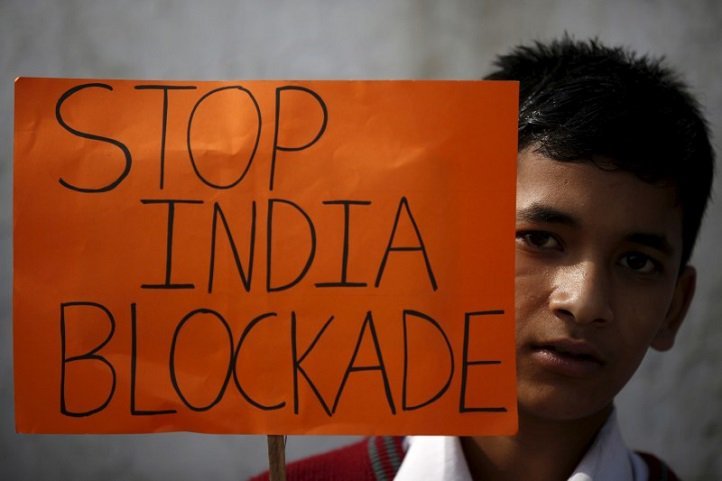 The protesters were holding placards with messages like "Don't create crisis", "Honour dignity of Nepalese", "Ensure child right", and "Stop India's blockade".
Many students who were holding placards encircled Kathmandu's Ring Road to demand the immediate lifting of the over two-month-old blockade. They urged the Madhesi parties to withdraw their agitation and safeguard child rights.
"Stop the blockade. Education is our right," chanted the students. "Let's live and let's study," was their main slogan.
Students are among the most hit by the blockade of Nepal's border trade points with India in the Terai region as the severe crisis of fuel has forced several schools to temporarily shutdown.
School administrations say the fuel crisis has made it extremely difficult to operate school buses and the shortage of cooking gas was creating problems for students living in hostels. Schools were closed for more than two weeks before Diwali as a result of fuel shortage.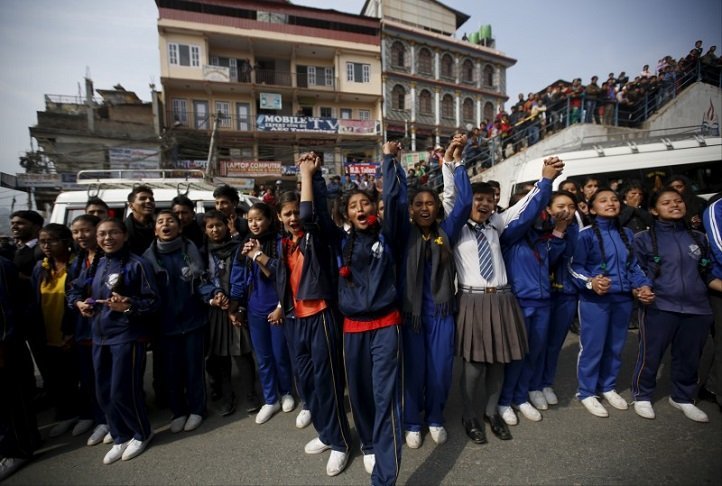 According to chairman of the National Private and Boarding Schools Association Karna Bahadur Shahi, 500,000 students from a number of schools from Kathmandu took part in the protests. Madhesis have been protesting against the new Constitution, which they allege is discriminatory.
Madhesi groups have been staging protests against the seven-province model of the constitution. The major demands of the Madhesi people are to re-draw the federal provinces by separating the Terai plains from the hilly region and provide more rights and representation to them.
At least 50 people have been killed in the protests since August.