Patanajali Ayurved, the FMCG venture promoted by yoga guru Baba Ramdev, on Monday launched noodles aiming to take on Nestle's Maggi which has returned to the market after a five-month ban.
The venture plans to set up six manufacturing plants for 'Patanjali Atta Noodles' to add to the existing unit based in Haridwar as looks to cater to more states.
"By the end of December, our noodles will hit one million stores. We are ramping our production capacity," Ramdev told reporters.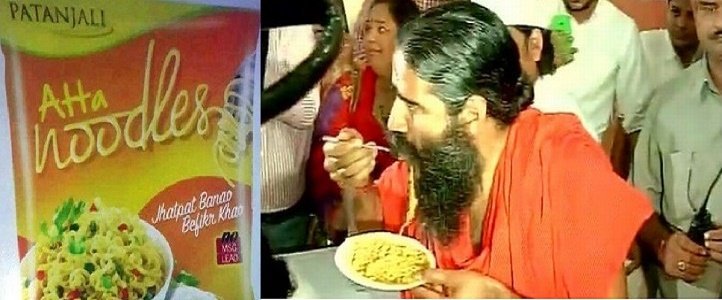 Source: ScoopWhoop
In next one year, Patanajali Ayurved will set up noodles manufacturing plants in the NCR, Madhya Pradesh, Karnataka and Andhra Pradesh, he said without specifying investment details.
Patanajali has priced its noodles of 70 gram pack at Rs 15, claiming it to be cheaper from competitors. "It is Rs 10 cheaper from our rivals noodles, which are selling atta noodles at Rs 25," he said.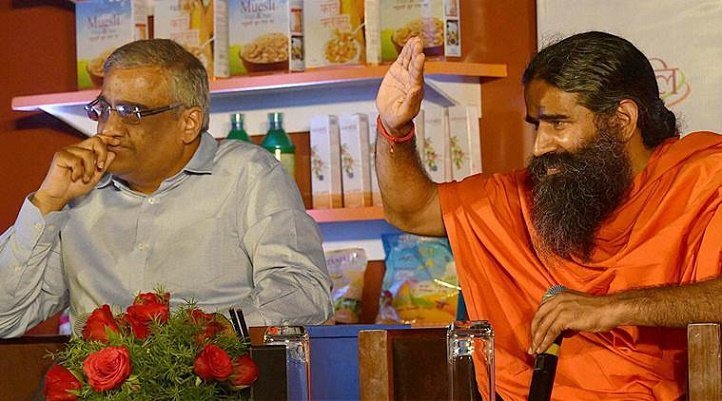 Nestle India had relaunched its Maggi noodles in the market last week after Bombay High Court had lifted ban on it imposed by FSSAI and Maharathstra FDA.
Ramdev said the company Patanajali Ayurved would also foray in childcare, cosmetics products and health supplement by the end of this year. "We will launch baby care under 'Shishu Care' brand, beauty care products under 'Saundrya' brand and health supplement powder under 'Power Vita' brand by the end of December," he said.
The company had sales turnover of Rs 2,007 crore in 2014-15 and expects to reach Rs 5,000 crore this year.