Some good news for all die-hard Star Wars fans. The poster of Star Wars: The Force Awakens , planned for release on December 18, 2015 is finally out.
In 2012, Walt Disney acquired Lucasfilm for $4.05 billion and announced three new Star Wars films, with the first one as Star Wars: The Force Awakens. The first film in the series, was released on May 25, 1977 by 20th Century Fox, which was followed by set of two triologies.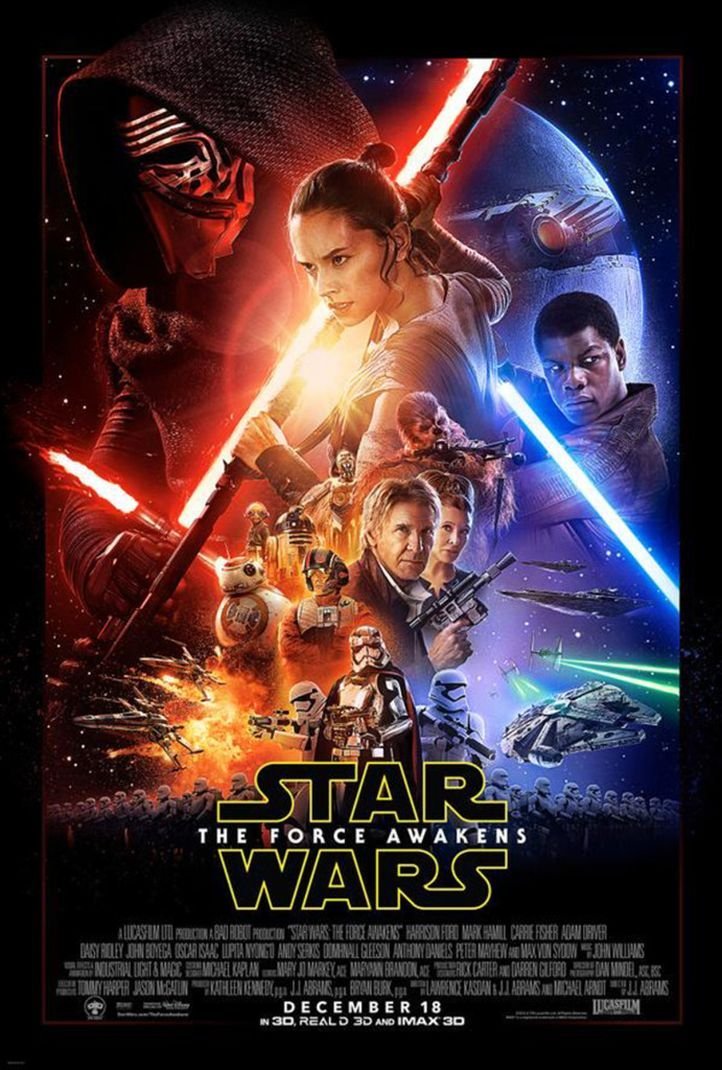 While the trailer of the movies is yet to be released, the poster hit Twitter and Instagram this morning, just two months before the space saga hits theaters. The first full trailer is will be out by today evening.
Among other things, the poster gives us a first look at Carrie Fisher as Leia and is that a glimpse of the new Death Star? Either which way, enough to look forward to.
Here is how Twitter reacted:
Just from the brief new shots, I'm thrilled that Force Awakens looks like an actual movie with acting and everything. #StarWars

— Chris Stuckmann (@Chris_Stuckmann) October 18, 2015
Here is the teaser of the movie: