A team of researchers has discovered a new species of frog in Manipal and Mangaluru regions of Karnataka. The tiny frog measures only 1.6 cm (0.63 inch) and is about the size of a man's thumb. It has been named 'Laterite narrow-mouthed frog' (Microhyla laterite), after the laterite rock formation from where it was discovered.
According to the researchers, who are from Gubbi Labs, Ashoka Trust for Research in Ecology and the Environment (ATREE) in Bengaluru and the National University of Singapore, the new species belongs to the genus Microhyla which now comprises of 39 species. This genus is mostly found in South and Southeast Asia, reports The Times of India.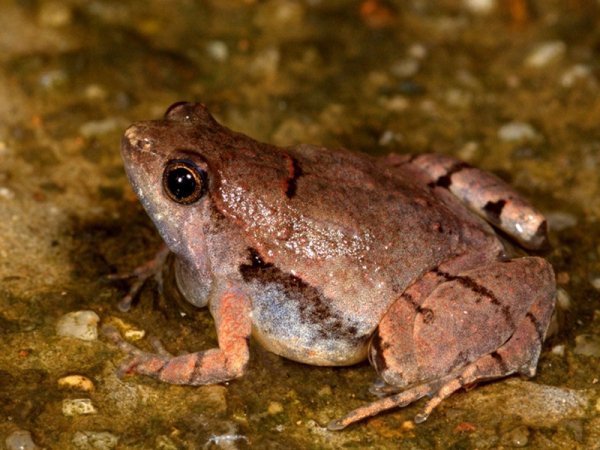 The region where the frog was discovered is considered a 'wasteland' as it's extremely rocky and lacks vegetation, and is heavily mined for construction materials used to make bricks. 
Says KS Seshadri, a doctoral student and part of the research team, 
"By naming the frog after its habitat, we hope to draw attention to the endangered rock formations that are of ecological importance. Laterite narrow-mouthed frog can potentially be used as a mascot to change peoples' perception of laterite areas."
The frog is found in a very small part of the coastal plains of the country, in an area less than 150 sq km. Based on this aspect, the team made a preliminary assessment of threats the frog is facing and suggested that the new species be classified as endangered under IUCN Red List criteria.