New Zealand batting legend Martin Crowe, who died on Thursday after a long battle with cancer, once said that the only time he truly felt content was at the crease with a ball rocketing towards him.
The 53-year-old, a cousin of Hollywood star Russell Crowe, rewrote the New Zealand record book during a 13-year Test career, then set about reinventing cricket in retirement with an early 20-over version of the game.
Hailing from a cricketing family — his father Dave played first grade and brother Jeff also captained the Black Caps — Crowe make his Test debut in 1982 aged 19 against Australia.
He was soon being hyped as the best young batsman in the world, with Wisden naming him cricketer of the year in 1985.
While injuries arguably prevented Crowe reaching his full potential, a Test average of 45.36 in 77 matches still places him among the game's elite.
When he retired from international cricket in 1995, he held a slew of New Zealand batting records, including most Test runs (5,444), highest Test score (299), most 50s (35) and most hundreds (17) — the last of which still stands.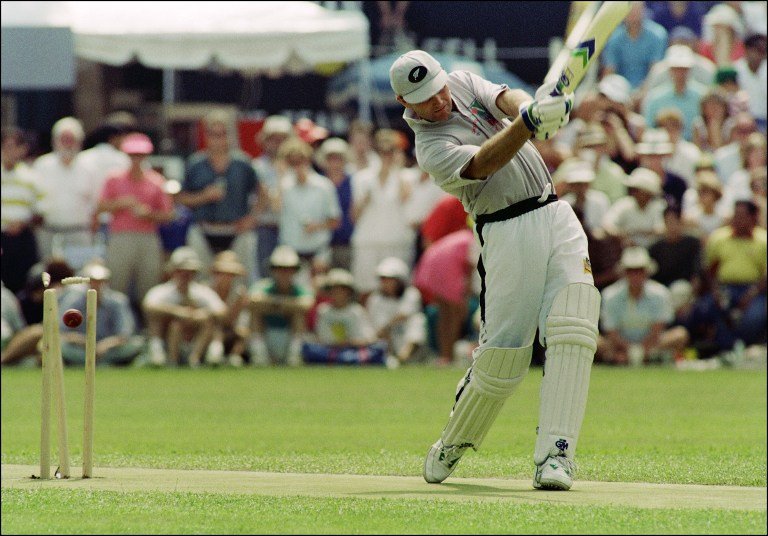 Australian legend Shane Warne ranked Crowe in his top 100 Test cricketers of all time, saying the Kiwi had a full range of shots and handled pace and spin equally well. 
"He was such a stylish and elegant player, with a touch of grace and the same skills as the best Indian players of picking up a length very early," Warne wrote.
Crowe also won plaudits for his captaincy in both the Test and one-day formats, including innovative attack-from-the-outset tactics at the 1992 World Cup.
He was inducted into the ICC Hall of Fame in March 2015 during the Cricket World Cup co-hosted by New Zealand.
"That came as a bit of a shock," he said at the time. "I don't know that I really feel I belong, but it's nice." 
'Action to burn' -While recognised for his achievements as a batsman, Crowe's major impact on the game arguably came after he retired in 1995 and laid the foundation for cricket's Twenty20 revolution.
An American executive at his new employer Sky Television complained cricket was too long and should be more like baseball, prompting Crowe to begin looking at the options.
"Jeff, my brother, grabbed the beers and I grabbed a large piece of paper to sketch on," he wrote in his autobiography "Raw".
"We worked off the premise of three hours maximum… the game would be fast and furious, with action to burn."
Cricket Max ran in New Zealand for seven years and was pitched to English cricket authorities in 1998, eventually emerging in modified form as Twenty20 in 2003.
"We were definitely the precursor but we perhaps a bit ahead of our time," Crowe said.
– 'Tortured genius' -Crowe nominated his 182 runs in an innings victory over Australia in 1985 as a career highlight, along with 142 scored against England at Lord's in 1994 — when he became the only New Zealander to score two Test centuries at the home of cricket.
Less fondly remembered was his 299 against Sri Lanka in Wellington in 1991, when he fell agonisingly short of a triple century.
"It's a bit like climbing Everest and pulling an hamstring on the last stride," he later remarked.
Despite his control at the crease, Crowe later revealed he suffered crippling pre-match anxiety, sometimes blacking out at training due to severe nerves.
It translated into a prickly demeanour that led to Crowe developing a reputation as a "difficult" player.
"Only when the cricket ball was on its way did I feel some sense of clarity in my life, of being content" he wrote.
"At time, I felt a heavenly bliss, such as when batting at Lord's. Only then did I feel worthy, In those pure moments, I was living the dream."
Crowe blamed the stress of international cricket and the rigours of touring for his later health problems, saying "travels during my cricket career, suffering salmonella and glandular fever, have compromised me".
He first revealed he had lymphoma in October 2012, saying eight months later that he was in remission, only for the cancer to return in September 2014. 
Crowe is survived by his second wife, former Miss Universe Lorraine Downes, who he married in 2009, and daughter Emma from his first marriage.
Feature image source: AFP