All Blacks great Jonah Lomu, who revolutionised wing play to become rugby union's first global superstar, died on Wednesday in Auckland at the age of 40.
Lomu had suffered from kidney disease for two decades and had a transplant in 2004 but former All Blacks doctor John Mayhew said his death was unexpected.
"I can confirm that Jonah Lomu died this morning, most probably about eight or nine this morning" Mayhew told TV3."The family are obviously devastated, as are friends and acquaintances. It was totally unexpected. Jonah and his family arrived back from the United Kingdom last night and he suddenly died this morning."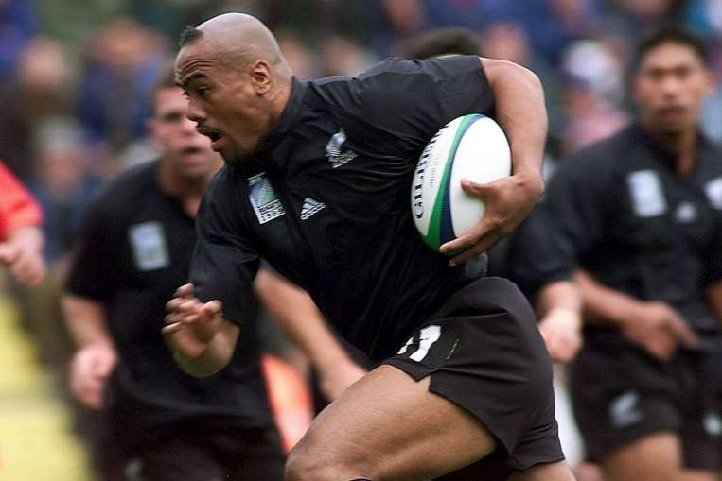 Lomu, who was awaiting another transplant and undergoing dialysis treatment, had undertaken commercial obligations at the recent Rugby World Cup in England.
His death took the rugby-mad country by surprise with an outpouring of messages of condolence from New Zealand and around the world flooding social media.
Born to Tongan parents in South Auckland, Lomu spent some of his childhood back in the Pacific Island nation after a cousin was killed with a machete in a street attack.
He was then sent to Wesley College where he quickly found his niche on the sports field and was timed running under 11 seconds in the 100 metres.
All Blacks coach Laurie Mains plucked him out of sevens rugby in 1994, but Lomu found his transition from the loose forward position he played at secondary school to the wing a challenge.
Lomu's record of 37 tries in 63 tests was an impressive haul, all the more so considering he played much of his career and with nephritic syndrome, the disease that attacked his kidneys.
New Zealand Rugby, who arguably owe part of their huge commercial success over the last 20 years to Lomu's performances at the 1995 World Cup, said they were "shocked and saddened" by Lomu's death.
"We're lost for words and our heartfelt sympathies go out to Jonah's family," chief executive Steve Tew said.
"Jonah was a legend of our game and loved by his many fans both here and around the world."
Here's video that shows why he was a legend:
New Zealand's Parliament expressed their sorrow before they began proceedings on Wednesday.
"Anyone who was living in New Zealand in the 1990s would not have failed to notice the massive impact Jonah Lomu had not only on sports fans but the wider community in this country," Sports Minister Jonathan Coleman said.
"He was a man who came from humble beginnings in Mangere, South Auckland and rose to become rugby's first global superstar."