In a rare undertaking, Air Chief Marshal Birender Singh Dhanoa, on Thursday flew solo in a MiG-21 'Type-96' aircraft, the oldest fighter fleet's IAF's inventory, reports IANS. 
In his first such flight after taking charge of the force, Dhanoa was on a visit to a forward base in Utarlai in Rajasthan to evaluate the form and morale of the personnel stationed there.
His move can be perceived as an attempt to instill confidence in the IAF personnel over the reliability of the aircraft, which has not fared well in recent times, taking into account its high crashing rate.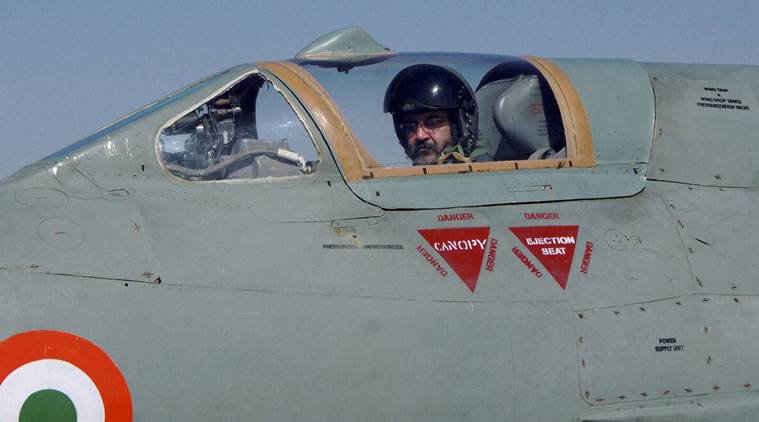 Dhanoa used to fly the same type of aircraft to carry  during Kargil Operations. An officer in a statement to Economic Times said that he carried out night missions on mountainous terrains during the operation and was even awarded a Yudh Sewa Medal for the same. 
This is not the first time that an IAF chief has flown the Russian made aircraft. Air Chief Marshals A.Y. Tipnis and Dilbagh Singh had also operated the aircraft to send a strong message about its safety. 
The MiG-21- fighter jets are infamously known as the "flying coffins" due to their  poor performance. Around 22 Mig-21 aircrafts have met with accidents between May 2007 to March 2015, says a report submitted to Parliament last year. 
Mig-21s are expected to be discontinued between 2017 to 2020.
(Feature image source: PTI)