Nico Rosberg won the Austrian Grand Prix for the second year in a row in a Mercedes one-two finish with team mate Lewis Hamilton on Sunday, June 21. Hamilton's overall championship lead was cut to 10 points, after eight of the 19 races, with the Briton starting on pole position but beaten into the first corner by the determined German. Any hopes of a thrilling chase to the finish between the two were dashed when the double world champion, who finished 3.8 seconds behind, collected a five-second penalty for a pit lane infringement on the 35th of the 71 laps.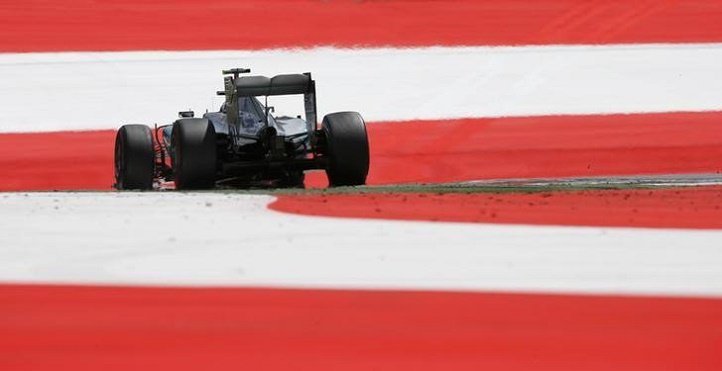 Mercedes driver Nico Rosberg of Germany steers his car during the Austrian F1 Grand Prix at the Red Bull Ring circuit in Spielberg, Austria.
Brazilian Felipe Massa finished a distant third for Mercedes-powered Williams after holding off Ferrari's Sebastian Vettel, who had lost crucial seconds on his one pitstop when the wheel gun jammed on his right rear tyre.
Vettel's team mate Kimi Raikkonen and McLaren's Fernando Alonso collided and crashed into the barriers at the second corner, bringing out the safety car for five laps as the wreckage was removed.