The wonderful moments of unending discussions and fun-filled antakshari games during our college days were always over sipping chai and munching samosas in canteen. But what happens when you get to know that your college adda got destroyed during an accidental fire?Here is the story of Anand, a man from Sitamarhi, Bihar, who has been running a popular eating out joint named NESCAFE since 2004 inside the National Institute of Fashion Technology (NIFT). Last month, due to an accidental fire, his outlet got completely destroyed in a fire.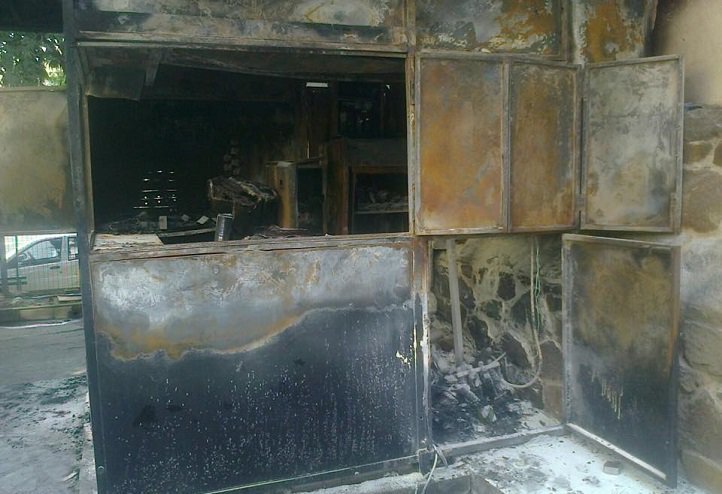 A file photo of the Nescafe joint destroyed in fire | Source: Sumit Saurabh
When Sumit Saurabh , an alumnus from NIFT (2005-09 batch), came to know about the incident, he did what was necessary to rebuild his favourite hangout zone. Saurabh gifted him a fridge and a microwave so that Anand could start afresh and get a smile back on his face.