Nihal Bitla was just one-year-old when his parents were told he had progeria – a rare genetic disorder which makes a child grow old faster, with patients rarely making it beyond their teenage years. Nihal lived with the condition for 15 years battling arthritis, rapidly ageing organs and severely weakened limbs.
But with his zeal for life, he served as an inspiration to many.
Nihal passed away on Monday night in Karim Nagar in Telangana, where he had gone to attend a family wedding. He had been suffering from severe arthritis for some time now.
The sad news was shared in a Facebook post by 'Team Nihal'.
He weighed 12.5 kg and was less than 4 feet in height. He had stopped going to school because he was fed up of being teased by his schoolmates.
Many called him Auro, the name of the character played by Amitabh Bachchan in the film Paa. In the film, the character also suffers from the same disease.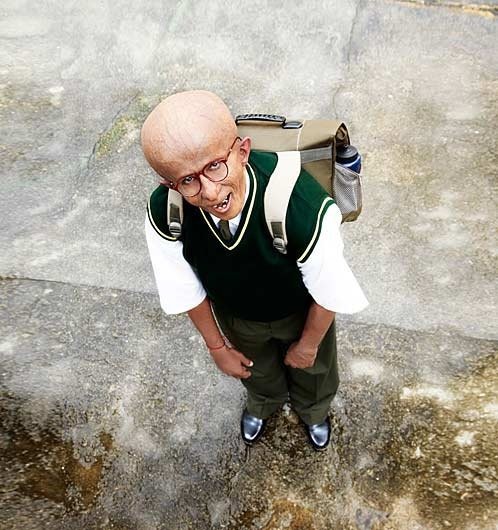 In December, Aamir Khan fulfilled his wish by meeting him, after Nihal expressed his desire to meet the star in Humans Of Bombay.
And as news of his passing spread, many bid him their final goodbyes: