The Supreme Court on Friday upheld the death penalty awarded to 4 convicts involved in the brutal Nirbhaya gangrape case. When the verdict was announced, the judges explained that the case falls in the "rarest of the rare" category because of which it has to be justified with a capital punishment in India.
While the majority of the people have lauded the apex court for the restoration of justice, there has been criticism from some quarters where it is being said that the verdict in this case was partial in comparison to that of the Bilkis Bano rape case.
On May 4, 2017, a day before the Nirbhaya verdict, the Bombay High Court  awarded life imprisonment to 12 people in the Bilkis Bano gang rape case while setting aside the acquittal of seven persons including policemen and doctors. The court also dismissed an appeal filed by CBI seeking death penalty for three of the convicts.
The court while announcing the verdict said, "We also cannot be unmindful of the fact that the incident occurred in 2002, fifteen years have elapsed since then. These accused have been in custody all this while. Looking to this fact, after a gap of 15 years, we are not inclined to enhance the sentence."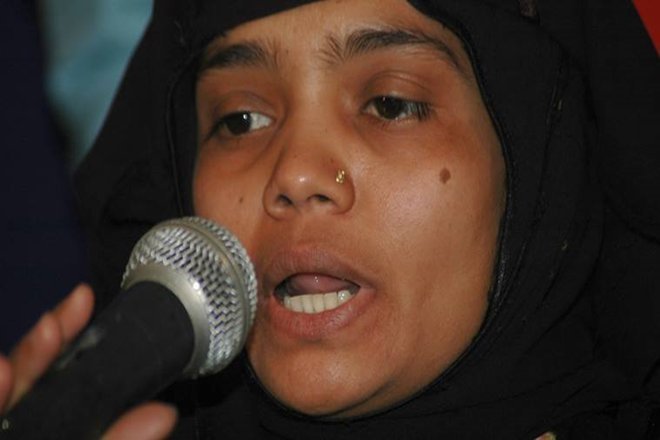 What is the Bilkis Bano case?
On March 3, 2002, Bilkis Bano's family was attacked by a mob at Randhikpur village near Ahmedabad during the post-Godhra riots and seven members of her family (including her three year old daughter) were killed.
Bilkis, who was five months pregnant at the time, was gang-raped while six other members of her family managed to escape from the mob. 
What is the controversy about?
After the Nirbhaya verdict came out, many started questioning why weren't the convicts in the Bilkis Bano rape case awarded death penalty and were only given life imprisonment.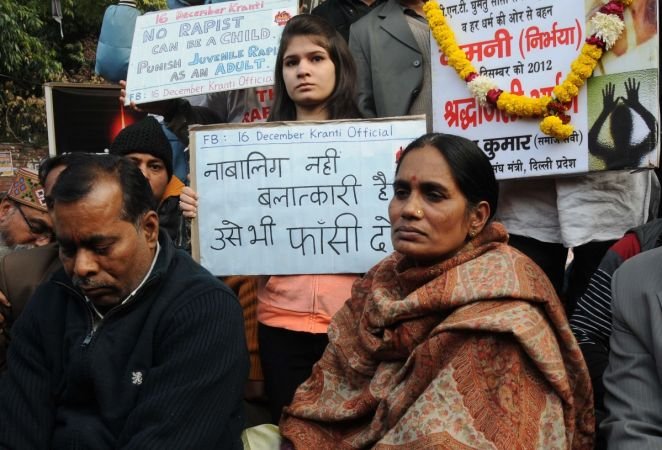 CPM politburo member Brinda Karat lauded the Nirbhaya verdict but told The Times of India about the judiciary's 'double standards'.
 "The SC judgment upholding the death sentences of Nirbhaya's rapists and murderers comes a day after the Mumbai High Court refused a CBI plea to hang those who were found guilty of Bilkis Bano's gangrape and the murder of seven others, including two children. Now will the Supreme Court, in the light of the Nirbhaya case, call for that file? Or will they, when they are appealed to, change the Mumbai High Court's verdict and hang them? This subjective reasoning cannot work."
There were many reactions against it on Twitter by several journalists, politicians  as well as public
Nirbhaya killers given death sentence. Those who Gangraped Bilkis Bano, killed her child, given life. Law is supreme. Or is it an ass?!

— Rajdeep Sardesai (@sardesairajdeep) May 5, 2017
Bilkis Bano survived such brutality, boldly fought long & hard. Police & doctors all connived to destroy her. It's a Rarest of rare case.

— Sushmita Dev (@sushmitadevmp) May 6, 2017
Why is #BilkisBano not in the rarest of rare categories. Saw her 3 yr old daughter bludgeoned & was gang raped?

— Swati Chaturvedi (@bainjal) May 5, 2017
Many asking if I back death in #Jyoti case what of Bilkis Bano's marauders who killed her child. Yes Bano rapists should have got death too

— barkha dutt (@BDUTT) May 5, 2017
Finally justice given in Nirbhaya case.Wat abt Bilkis Bano?We shd fight 4 harshest punishment 4 those beasts who raped her&killed her child

— Sharmistha Mukherjee (@Sharmistha_GK) May 5, 2017
@sardesairajdeep Bilkis Bano case fell within the category of 'rarest of the rare' cases and the guilty deserved the death sentence.

— Markandey Katju (@mkatju) May 5, 2017
@Prabhati_Mishra @LiveLawIndia CBI must Appeal in SUPREME COURT in Bilkis Bano case to enhance punishment to Death to satisfy collective conscience of society

— Asaduddin Owaisi (@asadowaisi) May 5, 2017
Why Bilkis Bano gang rape not fit for death but Delhi rape case is?: suggests much about India, media, legal system, & death penalty itself.

— Rohit Pradhan (@Retributions) May 5, 2017
What Bilkis Bano had to say about the verdict?
Bano said that she will continue to fight so that her perpetrators are given death penalty. 
Her husband Yakub lauded the death given in the December 16 gang rape and said that such cases will act as a deterrent to future crimes, reports Hindustan Times.