Every year crores of rupees are allocated to Nirbhaya Fund created to support measures for women's safety but the money does not reach the needy and is hardly utilised, the Supreme Court was told on Tuesday.
Nirbhaya Fund was announced by the Centre in 2013 to support initiatives of the government and NGOs working towards protecting the dignity and ensuring safety of women. 
A bench of Justices M B Lokur and P C Pant was told by amicus curiae Indira Jaising in a PIL that every year the government makes budgetary allocation to the fund but the money is hardly used for various schemes. 
"What is the purpose of having a fund when it does not reach the needy hands. It is hardly utilised and the only purpose it appears to have been used is setting up of 'one stop crisis centre' in different states," Jaising said. 
The counsel appearing for Centre, however, refuted the claim and gave last year's figures saying that out of the Rs 2,195 crore in the fund, 16 proposals amounting to Rs 2,187 crore have been recommended. 
Jaising said that the Centre has to create human resource, which is crucial to success of various schemes started with the funds for women's security and to give relief to sexual assault victims.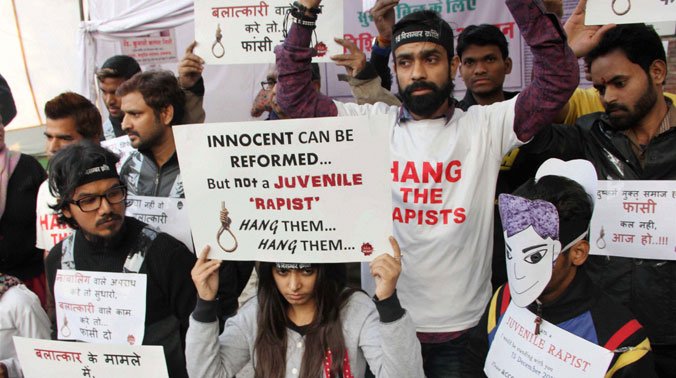 The bench then asked the Centre to give the exact details of utilisation of money from the fund and told Jaising to focus on victim compensation. The senior advocate, who was appointed amicus curiae in 2015 in a batch of PILs relating to women's safety, said that it was suggested by various petitioners that a national register of sexual offenders should be maintained, but in her point of view it was not desirable as it will affect the right of privacy. 
Six petitions were filed in the Supreme Court between 2012 and 2013 after the Nirbhaya gangrape in Delhi on December 16, 2012 raising concerns regarding safety and security of women. 
All the petitions were tagged by the apex court and several directions have been issued from time to time in this regard. Jaising said that the Victim Compensation Scheme under section 357(A) of CrPC has not been notified by all the states.
(Feature image source: PTI)