The Bengaluru police has said they have found no substantial evidence against Amnesty India to proceed with sedition charges against the human rights body, The Hindu reports.   
The police has reportedly reached this conclusion after studying the evidence gathered from the event held to highlight human rights violations by security forces in Jammu and Kashmir in Bengaluru last week. 
In his report to the Chief Minister, the city police commissioner has categorically stated that there is "no substantial evidence to proceed against Amnesty on sedition charges,", the report said.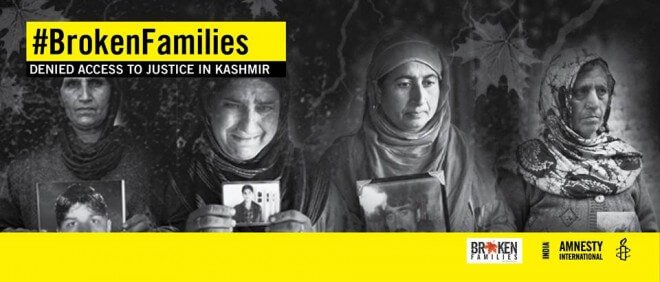 International human rights body Amnesty has been in the line of fire after an RSS-affiliated student group Akhil Bharatiya Vidyarthi Parishad (ABVP) filed a complaint against it, alleging "anti-national speeches and slogans" were made at the event. 
While the Amnesty had issued a point-by-point rebuttal of the ABVP's complaint, the human rights group was booked under Section 124A of Indian Penal Code, meaning sedition. 
The protests against the international body by right-wing have continued since then, prompting the rights body to temporary close its offices in India and postpone scheduled events.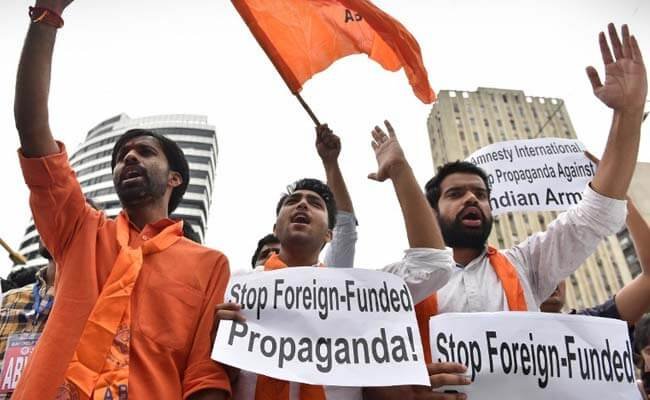 Bengaluru police had a tough time on Friday when agitating ABVP activists attemtpted to barge into the Amnesty headquarters in Bengaluru. 
Police resorted to using batons to disperse ABVP activists who were staging a protest in front of the Amnesty International India office demanding the arrest of those who allegedly raised anti-India slogans at the event. 
Several ABVP activists were injured, with a girl student fainting in the commotion before she was rushed to a hospital, police said. 
Many activists of the students group were also detained by the police.
(With PTI inputs)
Feature image source: AFP